Indrajal Comics (IJC) was launched by leading Indian publisher Bennett, Coleman & Co in March 1964.
The first 32 issues contained Lee Falk's The Phantom stories, but thereafter, the title alternated between various King Features characters, including Mandrake and Flash Gordon. At Bennett, Coleman & Co the editor at that time was Anand Jain and the GM was Dr. Ram Tarneja. In 1975, Bennett Coleman & Co decided to create an Indian character that could take on the popularity of the four foreign comics that were then ruling the Indian market— Phantom, Mandrake, Flash Gordon and Tarzan. They asked artist and painter Aabid Surti to create an Indian character.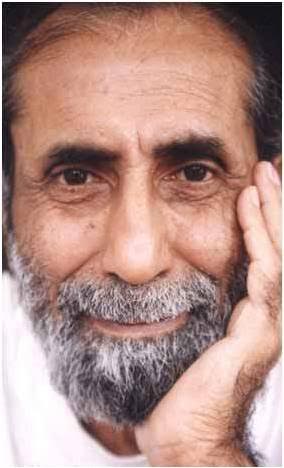 During that time, the Chambal Valley in Central India was becoming increasingly notorious because of bandits. Lack of good communication facilities forced the helpless villagers watch their houses being looted. There was typically one police station between hundred villages and that too in treacherous ravines. It was very difficult for people to inform the police in time. There was no point in just blaming the Government or the police. The only other option was that the people organize themselves and face the bandits united. So Aabid created Bahadur as someone who helps create a citizens' police force to fight the bandits. Aabid was deeply influenced by an excellent book on Chambal by Taroon Kumar Bhaduri- Abhishapta Chambal. Incidentally Tarun Bhaduri was the father of Jaya Bhaduri, popular Bollywood actress and wife of Indian superstar Amitabh Bachchan.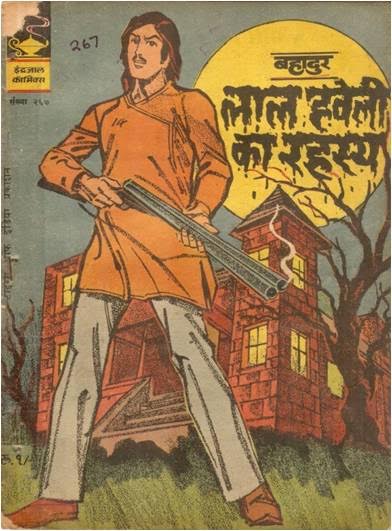 The First Bahadur comics published in Indrajal was Lal Haveli ka Rahasya (Dec '76; IJC No.267). It was priced at Rs 1. It was also published in Bengali and Kannada language.
The story begins when a dacoit, Vairab Singh, who has been terrorizing villages, is shot dead by the Chief of Police Vishal. The dacoit's teenager son swears revenge on the policeman who caused the death of his father. However, Vishal helps him turn over a new leaf. The boy was Bahadur, and he grows up to enforce law and order in the little bustling town of Jaigarh.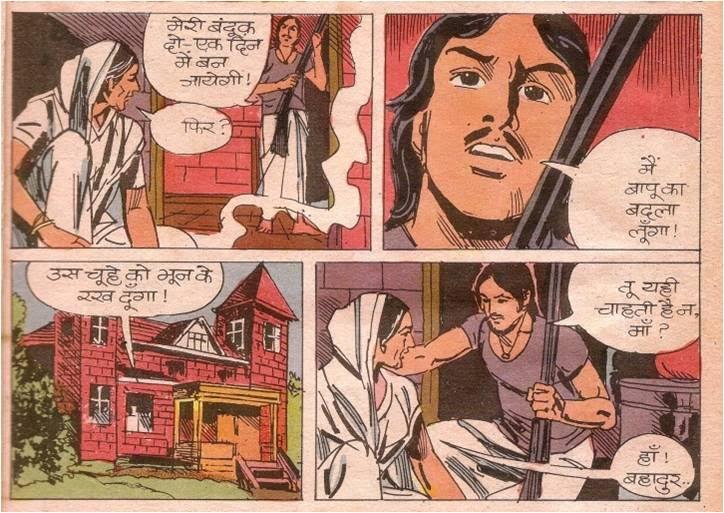 Bela, daughter of Seth Shivram of Pipli, is Bahadur's love-interest. Their first meeting was very dramatic, in the fourth story of Bahadur, 'The white ghost's den' ,where Bahadur saved her father from a group of dacoits and since then they were an inseparable couple even though till the very last story they were not married. However, at the end of this story, Bahadur proposed to her, and she agreed. So, one can say, if Bahadur comics were still continued we would have seen them as a couple  in later comics in the tradition of  Phantom-Diana and Mandrake-Narda.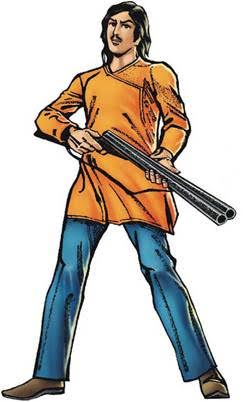 Surti has an interesting explanation for why Bahadur sports a saffron kurta and jeans. "The colour and the kurta are symbols of Indianness. And jeans are a Western import and indicate progress. Hence, the combination,"  he once told me in an interview.

In the initial Bahadur comics, Aabid introduced several characters and most of them became an integral part of this series. These included the Police chief Vishal,village head Mukhia with his punch line Ganga maikikasam (I swear by River Ganges), old man Sukhia, whose son Dina was killed mercilessly by bandit Saitan Singh and his gang and ex-dacoit Lakhan.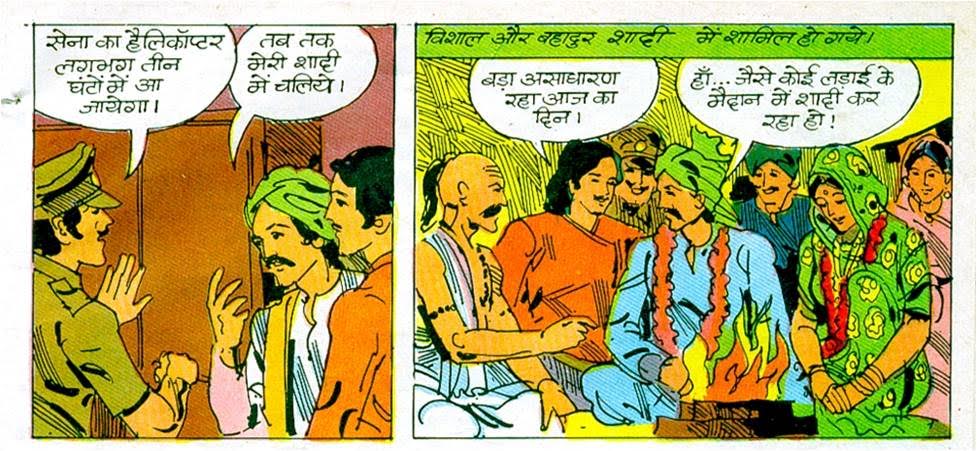 Mukhialater gets married to girl from Tejgarh in the comic Marusthal ka dasyudal or The Desert Smugglers (IJC No 358; 1980).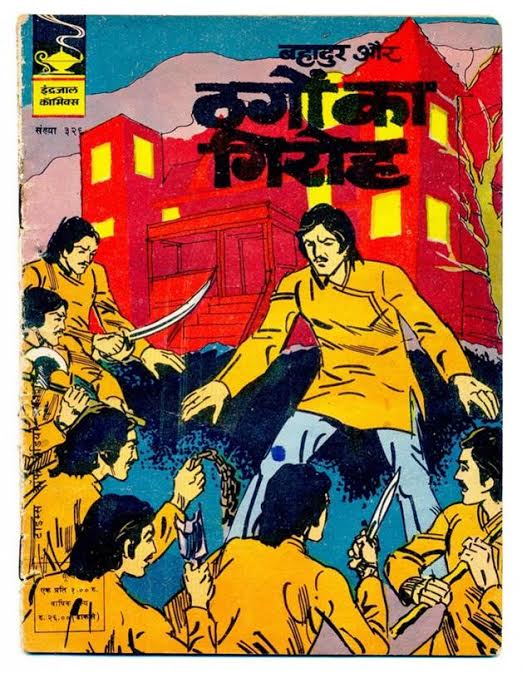 After 12 comics Surti quit. The last comic penned by him was Thagoo ka giroh in Hindi or The Gang of Imposters (IJC No.326; 1979).
 Then after one year Bahadur reappeared in June 1980 and was reimagined by Jagjit Uppal who continued it till the end. Govind Brahmania continued to illustrate the comics save the last seven which were illustrated by his son, Promod Brahmania. The price was now increased to Rs 1.50. The first Bahadur Comic penned by Uppal was Taskaroo ka chakryayuh or The Secret Assignment. (IJC No. 352; June 15, 1980).
Jagjit Uppal introduced Chamiya, the Himalayan dog in Rajpath ke lootere in Hindi or Highway Gang (ICJ No 419; July 11-17, 1982).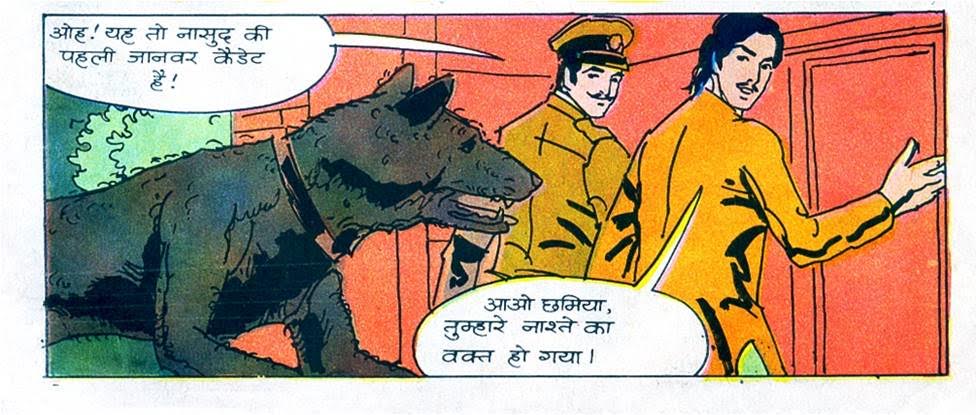 In July 1980 Bahadur Comics started appearing in Tamil language also. The price was increased to Rs.2 with the 23rd issue Khooni Taskar in Hindi or The Maze of treachery (IJC No 439, 1982)
 So why is Bahadur the best ever superhero?
 Just in terms of fiction, he was home grown, relevant to the milieu he was a part of. For instance, he founded the  CSF (Citizen Security Force) at Jaigarh in the Chambal valley. He organized the villagers into a semi police force and had them trained to take on the bandits. At that time bandits were the biggest headache for the police in Chambal valley and Bahadur was the super hero who always foiled their plans.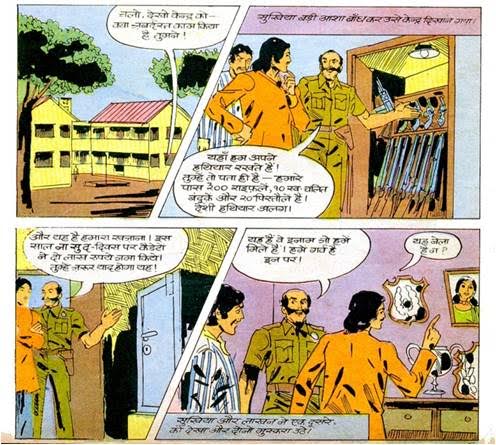 Later as the problem of the bandits declined in the Chambal valley, Bahadur took on poachers and smugglers. In the eighties and nineties, poaching and smuggling activities were the biggest headache for the Indian police force and super hero Bahadur always foiled their plans. In the bargain he also sometimes foiled their plans to destroy Jaigarh's Citizens Security Force and loot the village.
 In Taskaro ka Chakryayuh or The Secret Assignment (IJC No. 352; June 15, 1980) Bahadur visits Mumbai to escort jewels that were being sent in Rajdhani express to Delhi. He successfully foils the attempt by Natase, secretary to the former king of Sapragarh ,Hukum Singh, from selling the jewels to smuggler Raj Singh.
 In Kung Fu ke Ustaad or The Kung Fu Kings (IJC 312; Oct 15, 1978) Bahadur is sent by Police chief Vishal to the training academy run by Mikado to learn Kung-Fu. Here Bahadur foils the plan of Murlidhar who was getting his people trained in the academy to destroy the CSF run by Bahadur
In Thagoo ka giroh or The Gang of Imposters (IJC No.326; 1979) Bahadur exposes Seth Haridas who had employed a plastic surgeon to create duplicates of Bahadur so that they could confuse the people of Jaigarh and loot the village.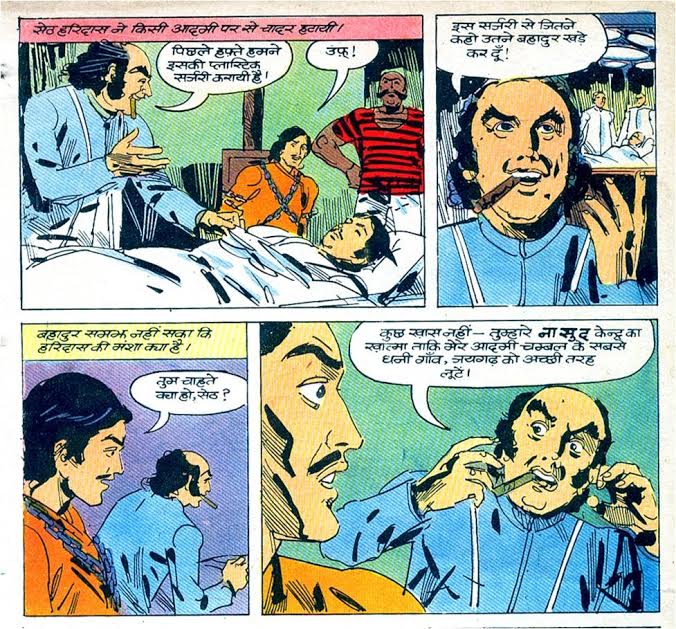 In Mayawi taskar or The Spectre of Crime (ICJ 382; Sep15, 1981) Bahadur apprehends narcotics smuggler Panna who had employed Dara to hypnotize people and get them to act as conduits for narcotic trade.
And on and on went the narratives. We can thus see that Bahadur tackled a number of crimes that were prevalent in India in the 70s and 80s. And he was emblematic of a simpler, less complicated time.
One can argue that Bahadur is not in the same league as DC and Marvel comics heroes like Batman, Spiderman or Superman. He does not have super powers nor does he use technology and gizmos to fight. India has rich mythological history and Aabid could have easily borrowed from the mythology and created a hero with super natural powers. But this super hero would not have looked like a common man. Aabid wanted to send a message that any common man can become a super hero. Plus there was more believability in such a character. India was a developing its distinct character at that point in time with the infrastructure still developing. Hence a son of the soil like Bahadur made immense sense.
 A total of 75 comics appeared between 1976 and 1990. The first 12 were written by Mr. Surti while rest 63 by Mr. Uppal. The last Bahadur comic was The snake Charmer's Bait (IJC Vol.27 No.5; April 1990). And we await another superhero who can make sense to the emerging India.
* Vikas is a Brand Marketing professional who loves travelling and meeting new people and experiencing different cultures. Ruskin Bond is his favorite author and he holds Limca Book record for largest collection of books by any author (Ruskin Bond). He can be reached at doonexpress@gmail.com