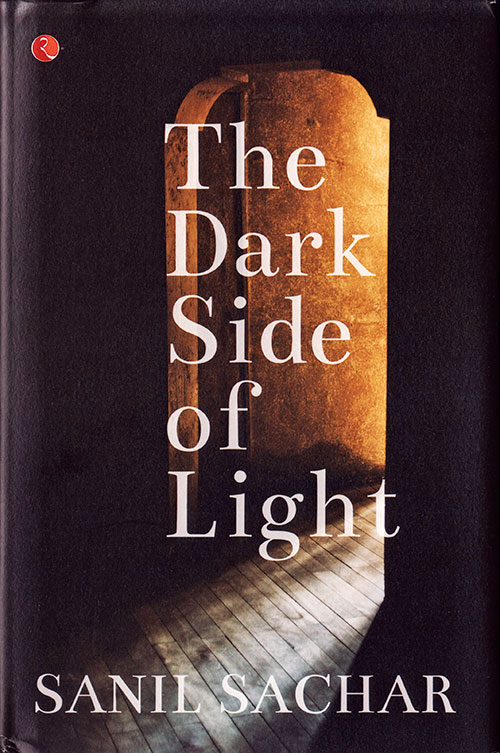 For the uninitiated, Sanil Sachar is a 23- year- old author from Delhi, whose first book Summer Promises and Other Poems was published in 2013. He started writing during his time in England, where he completed his high school and graduation.  He is an avid footballer apart from being a writer who aspires to inspire and lives by the mantra 'one word at a time'. He has worked with Star Sports  and has also been writing and directing for theatre and wants to write for movies as well. His second book, The Dark Side of Light is a compelling read with a wonderful amalgamation of 48 poems, 24 short stories and two plays. The poetic cadence, the charm of the short stories and realistic essence of the theatre of life, all come together to guide the readers through an emotional journey. The genres vary, but the flavour of immediacy remains the same.
The book addresses feelings that remain buried in the darkest corners of the human psyche until they are dug out during the most unexpected situations, sometimes at the cost of relationships and scarred memories. The book in that sense lets the readers experience the flow of loss, pain and more vivid experiences that Sanil has captured in words.
Time To Get Our Future Back echoes the pain of lost childhood and denied opportunities. I'll Be There One Day reminisces about a never-ending and futile wait. Imperfection  speaks about shortcomings that are never really to be ashamed of and these are just some of the evocative narratives in the book.
Interestingly, during the launch of The Dark Side of Light, Rupa Publications organised An Unexpected Turn – a short story contest and it garnered overwhelming response from over eight million people online. It was an opportunity for many budding writers to showcase their talents and find their true potential. I was one of them.
Excerpts from an interview with the author…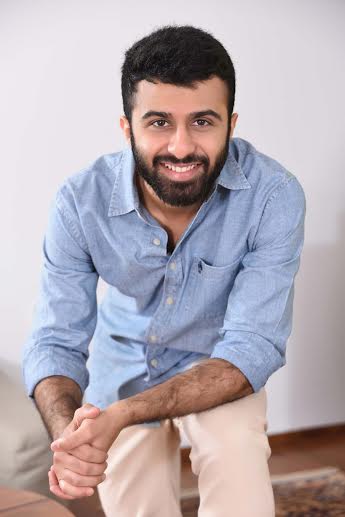 As an author, how would you describe The Dark Side of Light?
– The Dark Side of Light is a journey as much as it is a read. As a driver and a passenger traversing the roller coaster between these bound pages, I seek for serenity in chaos while using each element of reality to spur fiction. With each word I revert back to time and each verse makes me question the answers that at first seemed apt.
As an ardent reader, one cannot fail to notice the emotional relationship of the author with his words. What led you to write The Dark Side of Light?
– I am a keen believer that more than time creating experiences, experiences in truth create experiences. However daft this may sound, by this I mean the magnitude of a situation is always more impactful than several vignettes. Similarly, over time I encountered stories, instances and experiences which needed to be shared and voiced. Real life occurrences resulted in a cocktail of fiction and emotions as The Dark Side of Light was accumulated over three years of writing, re-writing and writing.
The book portrays a wide range of conflicting human emotions. How was the experience of penning them down?
– One of my closest friends keeps reiterating, 'Stay true to yourself', and that a writer must ensure that each drop of ink is not just imprinted on paper, but bleeds. I encountered emotions in their most vibrant form while wearing various hats of my characters, traversing settings I personally want to lose myself amongst. As writers, we are fortunate to live several lives, all of which stay on forever.
How challenging was it to retain the essence of the emotions through the various genres?
– As artists our individualism is the most vital component to differentiate between one person's shade of grey to another's. For me, I adopted a method writing approach and gave enough time and respect to each persona I adopted. This not only aided in understanding each character's thought process in contrast to mine but also the importance of having multiple perspectives in life.
The book is a vast collection of three forms of literature – short stories, poems and plays. What are the variations that you experienced while shifting between the styles?
– I collected each piece of work without introducing it to another. Only during the compilation phase did they come in close proximity to each other. This approach needed to be adopted internally as well and I'd zone out in order to zone in to another aspect, style or setting. At times it was challenging to shuffle out of a time zone or a sentiment but with time, as the waves subsided, so did the thoughts of past currents.
If you were to share your favourite part of this book, what would it be and why?
– If I have to be diplomatic, I can categorise each element in a different segment and tag it as a favorite…however I won't be a buzzkill! For me, I have a favorite character, who I take as my fictional fixation and her name is Victoria Catherine Rose or Rose, as she'd prefer to be called. She makes her presence felt with each spoken and unspoken word and she is present in the short story, An Everlasting Travel, a Never-ending Journey.
However, a story I am currently inclined towards the most is Members Only. A journey based in a strip club in New Delhi in 2034, the research behind the material was from my interactions with a Latvian stripper whose stage name was also Dana, as it is in the book. Another reason for my bias towards this story is the path it takes between love and lust while challenging the reader to visualise this setting in India.
I feel an author connects with his reader the moment he begins to write. What were your thoughts while writing?
– I first put pen to paper in order to connect with myself and till date I find it easier to express clogged and unspoken thoughts by putting them into words. Everything we do in life stays beyond us and as humans it is our responsibility to manage how we want this residue to stay embedded. And then, to be able to have a reader agree or disagree with your work is the best refill for the writers ink.
What can your readers expect in the days to come?
– I always aspire to inspire people and in return get inspired by all that we are doing to make each day more meaningful. Currently, I am fortunate to be in a phase I treat as the complete opposite to a writer's block!Initially stuck with ideas for my potential fourth and fifth book, I am in the midst of my third book and aspire to have it on offer to whoever chooses to read it, by next year. This is a multi-genre novel that traverses through two protagonists in different circumstances and settings. With time, I hope to reveal more.
To know more about Sanil Sachar, follow him on,
Madhusudan M has a B.Tech degree in Textiles and is an MBA. Writing is his passion and so is connecting with anything that inspires the writer in him.