"I fell in love with my then girlfriend and now wife over a bowl of fish curry she cooked for me. The best I have ever tasted. She is a chef too and favours more modern flavours. And we have two kitchens in our home. An open contemporary one where she does her modern stuff and one traditional kitchen where I do my Indian
khana,
"says Surjan Singh Jolly, who despite being a F&B director at
JW Marriott Bengaluru
, still loves his chef whites because food is the fuel that runs him.
**
He says, "Whenever I cook, I have five, six tasting spoons and I keep tasting till I get to the point where I know I have hit gold. And then I don't need to ask anyone how good the dish is. I watch from a distance when a guest has the first spoonful and reacts..and that moment is my greatest reward."
**
Chef Jolly has been a judge on Junior Master Chef India, has travelled the world, cooking and learning and he says the last bit is the most rewarding. "I am a learner and a story teller so I can tell you about this old woman who was making raagi mudde with a vigour that would put young men to shame. Or the story of this woman who was a domestic help but so good at Goan cooking that I got her to oversee a food festival at the star hotel. Or the woman from Garhwal who I got down to Bengaluru to make rotis because I know even if you have done a Cordon Bleu course, you can't make rotis like this woman can. Or this man who can't communicate in English but makes the best filter coffee in town and is now working at  our hotel. I have never learnt from a single food book. One can google any recipe on the Internet. My learning comes from people who cook with tradition in their veins."
**
He recalls meeting a woman in a Goan shack who was putting bits of lady finger in her prawn curry and only later did he realise that she had done that to get viscosity. He also cannot forget the royal chef in a Jaipur kitchen who would wash and soak whole spices in hot water for long minutes. "I realised later that a delicious osmosis happens when the damp masalas soak flavours of the biryani and transmit their flavours easily too. When Punjabis put caramalised gooseberries in their chholas, they did it for a reason. It brought colour to the gravy and also acidity," says Chef Jolly.
**
One of the reasons he is in love with Indian food is that it offers endless stories like this, has rich diversity and can stand up to any cuisine in the world with its complexity and also its simplicity. "Food is all about the way you add science with art, emotion with technique, the past with the present, " says he and that is why during a recent stroll on Kolkata's famous Tangra street, when he ran into a Edwin Lou, the co-owner and chef at a traditional Chinese eatery Golden Glow, he knew he had found a narrative that needed to be shared.

**
He says, "When people refer to Indian Chinese, they actually mean Kolkata Chinese because it is the settlers here who gave India an insight into this cuisine. And they cleverly localised  Chinese recipes by using Indian ingredients like ground mustard, yogurt and more but without bastardising the integrity of the original recipes. They also created many interesting vegetarian options."

**
A recently concluded festival in the hotel was rooted in chef Jolly's belief that food can bridge the gap between fine dining and the excitement and fervour of street stalls. "Nothing unifies people like a food and the maza you get in feeding and eating is unlike anything else. A lot of my stories will go in a forthcoming book am working on."

**
He adds, "It is often said that, "khaane wale aur khilane waale ab nahin rahe, " (Those who appreciated great food and those who cooked with finesse are gone) and it is true. A foodie who appreciates nuance and the cook who brings detailing into a dish, are both great artists. Indian food is like a sprawling Lego puzzle and it will take me all my life to piece it together."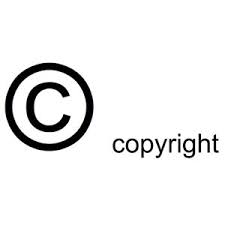 with 
The New Indian Express
Reema Moudgil works for The New Indian Express, Bangalore, is the author of Perfect Eight, the editor of  Chicken Soup for the Soul-Indian Women, an artist, a former RJ and a mother. She dreams of a cottage of her own that opens to a garden and  where she can write more books, paint, listen to music and  just be.