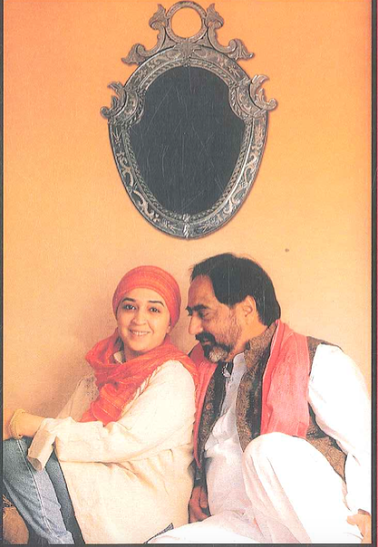 There is something about actor, director and veteran theatre exponent Aamir Raza Husain that reminds you of James Goldman's The Lion in Winter. In the ornate coffee shop of one of the city's  oldest hotels, a beam of sunlight finds the Padma Shree awardee as he says, "I don't always like the spotlight. And I have a bad back, bad knees and a bad temper. Not necessarily in that order."
But the man whose Stagedoor Productions has, since 1975, performed and presented around 150 theatre extravaganzas and over 5,000 shows, has earned his impatience with populist trends, lazy actors and bad diction.
Be it a large outdoor production like The Fifty Day War (2000), based on the Kargil War or The Legend of Ram (2004), Aamir never takes the easy way out of exhaustive research and impeccable production values. As a child from an aristocratic Awadhi family, he grew up amid refined arts, poetry and painstaking detailing of every word spoken. Hurried mediocrity in language and the creative realms bothers him.
He and his wife Virat Husain were in Bengaluru to stage The Lion in Winter at ITC Windsor. Said Virat, "This is a historic play (set in King Henry II's residence in Chinon, Anjou, within the Angevin Empire of medieval France) and both Aamir and I have a fascination for the texture, colour and vibrance  that a period play lends itself to. But most importantly, The Lion in Winter is a story about human relationships. At the heart of everything is a universal thread of continuity and people must take back a feeling, a smile, a catch in the throat."
Aamir held forth on what it is about theatre that keeps Virat and him fascinated and some other subjects close to his heart:
The struggle to keep theatre thriving
It is a struggle to get both money and good actors to keep a demanding production going. The fact is that there is a dearth of money and the arts are hit first because the returns here cannot be counted in cold cash. You need committed sponsors who are not just counting bums on the seats or eyeballs for each rupee spent. The number of people reached by a 15-second advertisement on TV is obviously far more than the 400-odd people a theatre production gets on a good day.
So those who are looking for only a large target audience will sponsor a musical night or a saas-bahu serial. And why is it hard to get good actors? Because there are few actors who have the requisite time and commitment to theatre. They would rather do voice-overs and earn a quick buck. Few want to be kicked around and accept the beating and the baptism by fire that theatre imposes.
On theatre as a medium
Theatre was born as a medium of entertainment and that is what it should do. You cannot hammer a message home. A  theatre production must transfix you, bring you to the edge of your seat, make you forget everything, including time. That is the kind of impact I like to create. Entertainment is not about falling on your backside on stage. It can be lyrical, serious, musical, mythological and historical like The Lion in Winter.
Degeneration of languages
Few young actors today have the patience to speak languages well. They have lazy speech patterns. They won't even say the word 'what' (rounding the 'w' properly) the right way. There was a time I would groom hundreds of kids in language skills and teach them how to act but now, I don't have the patience. I am too old. Refinement in culture and in languages is not dying but it is shrinking.
We are a brash society now with no time for fine things. When you are a nation in a hurry, you miss out on the very things that once defined your music, your poetry and arts. Elegant prose and poetry in cinema are gone and even the best of actors would not know how to say anything that is lyrical. Once cinema taught humanism and artistic integrity. Today it teaches crass lyrics.
Cinema in the 50s and 60s and even the 70s was made by people who, regardless of their economic standing, came from rich cultural backgrounds, with a sense of heritage and history (post the Partition). If you were to recall 10 great songs this year, you will falter but if I ask you to recall 10 great songs from the 60s, you will recall 50. That shows that class and quality survive where populism falls by the wayside.
Dissent and suppression
It shocked me that the stamps featuring Jawaharlal Nehru and Indira Gandhi have been scrapped. And what is happening to our educational institutions like FTII establishes only that we lack a leadership with a cultural background.
It is because of  Nehru that we even have an FTII, and some of the leading educational and cultural institutions today.
Every new political regime redefines how institutions work and it is fine. But why plant an illiterate person in FTII? Why not appoint people with substance and intellect? As far as dissent goes, everyone has a right to disagree as long as it is not harming someone else and fanning communal hatred.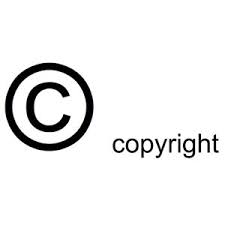 with The New Indian Express   
Reema Moudgil works for The New Indian Express, is the author of Perfect Eight, the editor of  Chicken Soup for the Soul-Indian Women, a  translator who recently interpreted  Dominican poet Josefina Baez's book Comrade Bliss Ain't Playing in Hindi, an artist, a former Urdu RJ and a mother. She won an award for her writing/book from the Public Relations Council of India in association with Bangalore University, has written for a host of national and international magazines since 1994 on cinema, theatre, music, art, architecture and more, has exhibited her art in India and the US…and hopes to travel more and to grow more dimensions as a person. And to be restful, and alive in equal measure.