It is the season of awards in the Hindi film industry and it isn't often that small films get their own share of confetti and applause on podiums reserved for glistening blockbusters. But director and actor Rajat Kapoor and the Ankhon Dekhi team were taken by surprise when their little film with a big heart garnered eight nominations at the 2015  Screen Awards. He says, "Well, yes, we were surprised that Ankhon Dekhi was nominated in eight categories because normally these awards are pretty filmy, where only box office success and big stars are recognised…so, the initial reaction was one of shock. The award function was like they all are — badly written, boring and loud! However, Ankhon Dekhi won the award for Best Story.  Seema Pahwa won in the Best Supporting Actress category and the film also won another award for Best Ensemble Cast. The team was pretty thrilled."
**
**
**
Cinema in the hands of Sohrab Modi, K Asif, Mehboob Khan, Kamal Amrohi and Salim Javed was pure verbosity and dialogue driven bravado. Gulzar, Rajinder Singh Bedi, Rahi Masoom Reza, Sai Paranjpay, Manu Bhandhari and Basu Chatterjee made cinema less confrontational and more conversational. Now cinema is driven by images and emotion that is not always articulated in words. Case in point being the recent hit NH10 where some of the most intense scenes were silence driven with the heroine having her bravura moment only when she climbs a wall and abuses the murderers chasing her. The film's success is also a big moment for writer Sudip Sharma who got negative reviews for Players  and worked on Rock the Shaadi,  a film that never saw the light of the day. The man once groomed for a serious corporate career was drawn to the neon lights of a film career and in an exclusive chat , talks about his journey so far.
**
**
Sridhar Rangayan, a profound thought leader of the LGBT movement and a conversation starter as far as gay rights go in India, was in town.  When the award-winning filmmaker, editor of India's first bravely gay magazine Bombay Dost, founder member and trustee of The Humsafar Trust, the first gay NGO in India, and the director of the Kashish Mumbai Queer Film Festival looks back, he can barely recognise the diffident Mandya boy he once was.In the early eighties, sexuality was not discussed in conservative families.  Asserting alternate sexuality was ofcourse out of the question. Rangayan recalls, "It was only when I joined IIT Bombay and later switched over to graphic designing and met other artistes  that I learnt how much freedom to be true to one's identity is afforded by the anonymity in Bombay."
**
**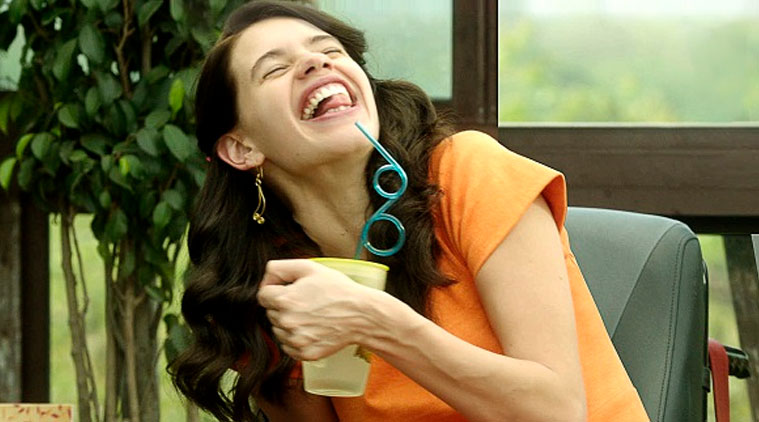 Director and writer Shonali Bose after the painfully direct Amu(2005), a film that revisited the 1984 Sikh riots, is back with another story that is close to her heart. Margarita With A Strawdraws from a personal tragedy and also the life of a close relative who suffers from Cerebral Palsy ( A group of permanent movement disorders). The Kalki Koechlin starrer has been received well at international film festivals and will be released across India on April 17. Kalki speaks to us about her journey into the spirit of Laila, the spunky protagonist of Margarita With A Straw.
**
**
**
**
**
**
**
**
**
**
**
**
**
**
**
**
**
**
**
**
**
**
**