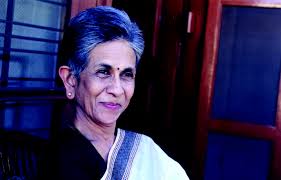 Sometime around 1973, author Shashi Deshpande lived in the campus of the KEM Hospital in Mumbai and would often see a young, sprightly nurse pass by. Sometime later, she learnt that this young woman was Aruna Shanbaug. And that all the promise of her life had been snatched away by a ward boy who had brutally raped her and incapacitated her for life. Shocked beyond words, the author when approached by a magazine to do a story on the incident, refused to revisit the horror of it. But it would not go away and many years later, it erupted in the form of a novel, The Binding Vine where Aruna's story was relived by a character named Kalpana.
**
Most of her books deal with the shadows that follow women through various phases of their lives. The Dark Holds No Terrors (1981) was about marital rape far before the debate about violation within the confines of a marriage became widespread. "I had written once that a woman always hears footsteps behind her in the dark," says Shashi Deshpande, horrified by the recent rape incidents in the city. After she read about the rape of a girl child in Vibgyor school, she recalled a story she had written about a little girl's abduction. "This was in the 70s and I had written it after reading a news report about a similar incident. The story was difficult to write and difficult to read but now, there is an epidemic of such cases. Rape, I think, is the greatest violation that one human-being can inflict upon another. And just what kind of an anger drives a man to do it? That is the question that bothers me. After the Nirbhaya case when the horrific details came out, I wanted to know WHERE does this amount of hatred come from?  What can drive a man to violate a child? The genders are meant to co-exist peacefully but there are aberrations that seem to be increasing in number. Do men commit such crimes because they feel deprived of women and left out somehow?"
**
She once wrote a story about a random murder that a boy commits because he wants to belong..because he sees a woman who is aloof and privileged and something gives away within. The misogyny she addresses in her fiction is not just rooted in contemporary contexts. She has often revisited how women are treated in our epics and says, "I  always revisit the story of Amba, Ambalika and Ambika, the three women who were abducted by Bheeshma. Two of them were forced to bear heirs who were in reality children of rape. But this part is glossed over."
**
She is also concerned that titillating films project women wrongly to those who don't know the difference between reality and cinematic illusion. She says, "I saw Bipasha Basu dancing in a beedi song and was so uncomfortable. We can rationalise that she is an actor and the 'extras' reaching out for her will not cross the line but do all the men watching that song know that women they come across in real life are not sexual objects? Just the fact that in our films, we still need to objectify women should tell us something about the society we inhabit." She believes we need to educate young boys to handle and channelise their physical urges and to be gender sensitive. She adds, "We cannot blame rape on migrants because rapes happen everywhere. Within families and homes as well. Rape is not caused by just one thing."
**
And that question again? What causes it? We may never really have an answer to that, but Deshpande adds, "We need to be careful that we do not become desensitised to rape just because it happens so often. We need to teach our kids to speak out and not to hush up stories of violation." The dark, says she, should hold no terrors if we have education, laws and synergy between the genders to light our way.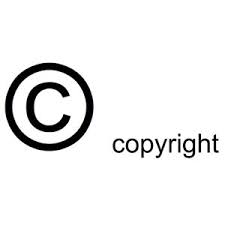 with The New Indian Express  
Reema Moudgil works for The New Indian Express, Bangalore, is the author of Perfect Eight, the editor of  Chicken Soup for the Soul-Indian Women, an artist, a former RJ and a mother. She dreams of a cottage of her own that opens to a garden and  where she can write more books, paint, listen to music and  just be silent with her cats.