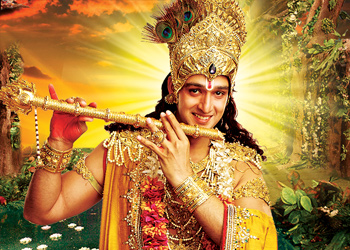 Mediocrity is king on Indian television. Nothing demonstrates this better than Sanjeev Kapoor walking into the set of Junior Master Chef India on a red carpet to the tune of Azeemo-shaan Shehenshah! The Shehenshah in question has multiple shows on his imaginatively titled channel Food Food and another one on a mainstream channel. Sometimes he cooks, sometimes he judges, sometimes he peddles cookware where he blows at an omelette with his mouth to turn it over on a non stick pan.
**
When he cooks, he creates masterful recipes like brownie laddoos made with curd and honey, popcorn congealing in caramel and put as a crunchy garnish over ice cream and you dare yourself to ask how a man with so little charisma and cooking smarts can make it so big? Undoubtedly, he was a big part of what we considered to be good food on TV once upon a time and he was in the right place at the right time. He was the first  chef on TV who we watched to relearn home-style Indian cooking  and with an audience that had little or no exposure to international cuisines, he was the man to watch if you wanted to make 'shaam savera', a paneer and palak kofta that he made and talked about proudly time and again. That was then.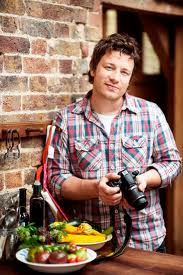 Now we have cooking shows that have coined terms such as 'Master Chef'  that everyone wants to appropriate.  We have international cooking stars  like Jamie Oliver dishing up 30 minute feasts in our living rooms and Kapoor has suddenly become symptomatic of how little we want from our celebrities. They just have to appear great, not be great. The last time I wrote about Mr Kapoor, I was told it hadn't gone down very well with the powers that be but really who decides who is masterful and who is not? In many success stories, everyone defines who they are without waiting for their work to speak for them.
 **
Mediocrity also rules our TV soaps and nothing exemplifies it better than the current Mahabharat being shown on Star Plus. Most of the actors playing key parts are bad and forgettable. Some of them can't even pronounce words like 'Charitra.' You can see on their blank faces and dazed eyes,  the disconnect with the written word, with the art of delivering a line well, feeling the insides of your character like so many of the stars in BR Chopra's Mahabharat did.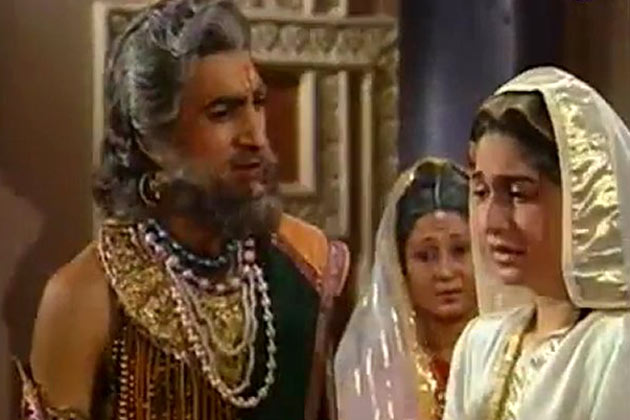 Just compare Virendra Razdan's Vidur in Chopra's version with the actor who is playing the same character in the latest one. Razdan was fiercely articulate, visibly torn between duty and conscience while the actor playing Vidur now is not even present in his skin. Even Gufi Paintal as Shakuni was far more effective than the caricature we see now.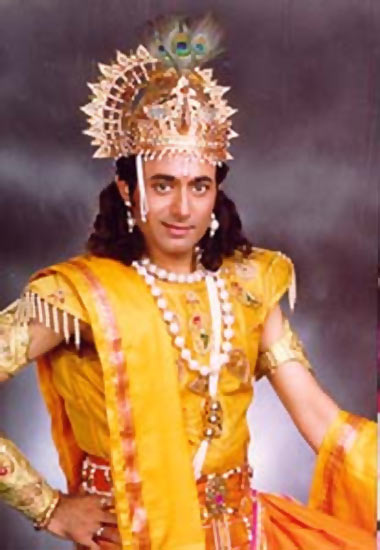 I still remember the moment when Nitish Bharadwaj was introduced as Krishna. There was such a mysterious wisdom in his smile, such restraint and charm in his monologues unlike the over- painted and under- nuanced, blandly smiling actor we have now who gives us life lessons during the narrative.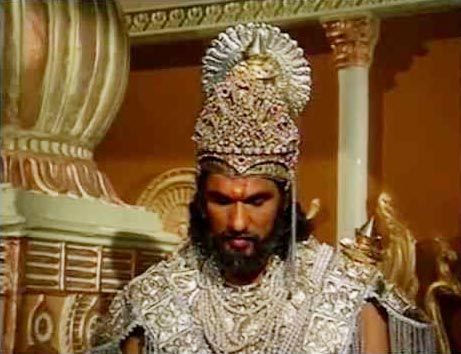 Mukesh Khanna in a career defining role as Bheeshma was not just devastatingly gorgeous in his prime even though he did not show off his gleaming upper torso (as is the case now) and biceps but when he grew old before your eyes, he was beautiful as well because you saw the burden he was carrying.. in his voice, in his exhaustion, his grey and silver hopelessness.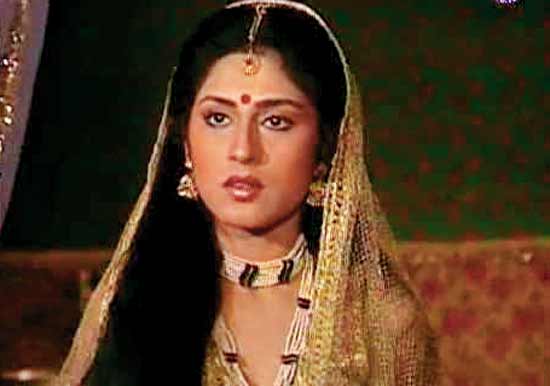 Nazneen as Kunti, Debashree Roy as Satyavati, Renuka Israni as Gandhari, Kiran Juneja as Ganga and Rupa Ganguly as Draupadi were perfectly cast as women who had beauty but also a distinct presence, faces and voices that had character and their make-up never got in the way.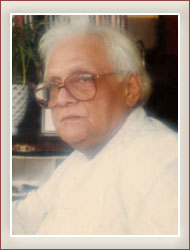 The reason why these actors clicked and are still remembered is that they became their characters and also because of the greatness of the material they were given to work with. You may have great SFX, glinting sets, gymmed torsos and detailed costumes but from where will you unearth another Rahi Masoom Raza to write your script and dialogues? He was undoubtedly the Ved Vyasa of our times and brought in his narrative, every possible human  dilemma, emotion, conflict. His script was political, spiritual, shatteringly human and captured us with not just its knowledge of the epic scale of the Mahabharat but its depth and his ability to interpret the past and make it relevant to us in the Now. And the command he had over language and the beauty with which he said what he did! He was poetic, lyrical and bitter and words cannot do justice to the Mahabharat he rewrote.
 **
More mediocrity can be seen in the long-running  soaps where women spend their life stealing or retrieving pieces of jewellery, poisoning minds or wanting to stay meekly married through a million agni pariskhas and petty kitchen politics as if there is not a single window in their minds and homes from where they can peep out and see how disconnected they are from the real world.
**
And it is just perhaps that the nation that once was hooked to Rahi Masoom Raza's Mahabharat should now be hooked to Big Boss. Where the sutradhaar is not Samay or Time but Salman Khan. Yes. The Salman Khan who can say virtually anything to anyone on the show and get away with it. I saw him the other day allowing Anil Kapoor to playfully   climb on his shoulders and yesterday pulling up a young woman for defending her husband in a loud voice while asking another contestant who was bullied by a well-connected actor on the show to walk away from conflict. I don't watch the show because I know how offensive it is and how obviously, a snapshot of our times where toilet humour invites claps, greed, malice and back-stabbing are encouraged and power  calls the shots while everyone just shuts up and listens. Or watches without daring to question 'why.'
 **
Yes, like everything else, we deserve the television programming we get. And we deserve also the heroes who we craft out of nothing but our inability to find something better.
**