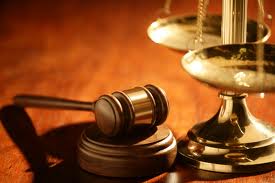 Putting one's rage in an article is so futile..but I cannot process the law that protects the lawless, contextualises rape and murder, puts the onus of responsible sex on teenagers but  allows a rapist who gored a young woman to death, to get away because he was a juvenile when he committed the crime! What kind of a law protects the rapist, not his victim?What kind of a world lights candles when the Dhananjay Chowdhuris amongst us are hanged and defends the "child" who brutalised a girl without caring about the context of her life, her struggle to make something of herself against all odds? He should get a shot at normal life and a rehabilitated existence when he thought nothing of inserting a rod in her body and pulling her innards out, when he did not give her a chance to even defend herself?
 **
When I hear politically correct statements about how punishment must come second to rehabilitation, I want to ask the righteous activists sitting in TV studios ..what if this had happened to your child, to you, to someone you loved? The anguish of the impoverished parents who lost the daughter they had put their life's resources in cannot be dismissed because the boy responsible for her violation and death was not an adult.
 **
There is a reason why crime and punishment must be intertwined because there is a reason why laws have been created. They have been created to deter, control and punish crime. What kind of a message has been sent to potential rapists and murderers after today's judgement that established the crime of a teenaged accused in the Nirbhaya case and  yet ensured that he will walk free in just two years and a few months? How many juveniles will now think that they have the license to rape and murder women because even if they are caught, they can get away by flashing their birth certificates?
 **
Yes, there is economic disparity in this country and it fans crime. A couple of years ago, the death of a Kannada superstar saw thousands of his fans going berserk on the streets of Bangalore. Grief is one thing but this was not just grief. They broke the shimmering glass facades of malls that they thought were the play pens of the rich and the privileged. They broke them because they were sick of being poor, invisible and ignored in a city that is growing too fast for them to keep pace with. For many angsty, impoverished men, crime is a way of self-assertion but from these slums, and chawls and neglected neighbourhoods, also emerge medal winning Olympians, IIT toppers and achievers. Yes, the percentage of such positive stories is less than those who graduate from petty thefts to robbery, murder and rape but if we were to contextualise every crime that is committed, no victim would ever get justice or closure.
 **
Sure, we need to address that the gap between the poor and the rich is shameful in this country but  for every watchman who slits the throat of a well-heeled woman (like it happened in Mumbai last year), there is an Asaram Bapu evading the law after (allegedly!) molesting a poor young girl. Dalit women are raped everyday, so are kids. The issue here is not whether a criminal is young or old, economically deprived or rich, the issue is the seriousness of his crime and the impunity with which such crimes are committed. And whether we are creating monsters by not tackling gender crimes as speedily, as decisively, as firmly as we need to.
 **
The law does not deter gender violence today and the result is for all of us to see and experience. Women do not feel safe but their violators do because they know, the long arm of the law enforcer is lazy and ineffectual.
 **
Do we want women to now carry arms so that they can deter and punish rapists because the law certainly seems incapable of either protecting them or dispensing justice? Because, despite the outrage over gender crimes, each one more heinous than the other, the streets are not safer and the number of brazen offenders is increasing by the day.
**
Is it surprising then that few survivors choose to report rape? They know the justice system is loaded against them. They know they do not count and putting themselves out there in police stations and court rooms will bring them more pain and suffering than has already been inflicted upon them. So in the end the law is deterring the victims from speaking out, not the criminals who go looking perhaps everyday for women to prey on.
 **
I cannot imagine the shock and outrage that Nirbhaya's parents are going through today. There are no words that can make sense of what we are watching unfold from Shakti Mills to the bus that Nirbhaya and her friend boarded last December to the mass rape that was reported from a girls' shelter recently to the ashram of Asaram Bapu where throngs of his followers came out to violently show their support for him.
 **
Words are  afterall just shells for emotions. They don't count. I wonder what really counts finally  in a country where the life of a young promising girl is of less importance than the age of the rapist who caused her death.
**