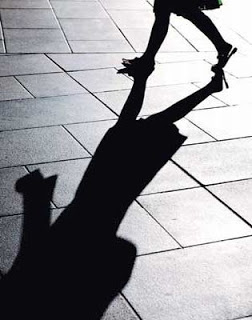 Only Bihari migrants rape. Women would not get raped if they wore overcoats, stayed in Bharat instead of aspiring to India, did not wear skirts to school, did not  err like Seeta  to cross the Lakshmanrekha , if they focussed only on housework, if they did not mix freely with boys, if they were not painted and dented.
**
So yes, everything can be milked, sold and turned into an ideological akhada..even rape because that is how politics has been conducted in India over the last 60 years or more. When cornered, never focus on solutions. Play a game of dice, kick some dust, throw some dirt, create a controversy, raise a ghost and bury the real issue. Or skirt it, as the pun would have it.
**
 What happened on December 16, 2012 is no longer a national tragedy. It is a political opportunity to create regional, gender, cultural divides. To test waters and see who will join the same sloganeering that has served politicians who do nothing to serve their country. It is also an opportunity to boost TRPs with melodramatic debates where anchors shout down everyone else. Even as one watched the testimony of  the surviving victim of December 16 with shame and grief and horror and rage, what distracted the eye was the busy and cluttered Zee News screen with a Relaxo chappal ad popping up again and again.
**
And what next? A Crime Patrol special on the December 16 horror complete with screams and an iron rod and a lecture in the end? A  Madhur Bhandarkar film called Rape? A marathon with people in T-shirts proclaiming, "I am Nirbhaya?" An Ashok Chakra for her? A bravery award instituted in her name? And will any of this stop rape in Delhi or any other part of the country? Or will it just show us how easy it is to turn a life and blood story of pain and courage into a television event, a memory appropriated by politics,commercialism, sensationalism?
**
In the meanwhile the rape epidemic continues to spread with a vengeance. In every part of the country. Small towns, tribal areas, big cities. Police helplines refuse  to crackle to life, old cases remain unresolved,  influential rapists jump bail and remain untraceable, debate rages over a juvenile rapist who was old enough to rape and cause grievous harm but is too young to be punished by law, police stations remain unfriendly places for women, no changes can be seen at the grass root level to make this country a bit safer for women.
**
And what happens to the other half of the December 16  tragedy? Will the government pay his medical bills? Give him a medal even after he went on air to indict the police and a system that collectively failed to protect the girl he fought for and who fought for him till she could not any more? He may be forgotten or ignored because he survived and is dangerously upfront about the lapses he saw that night as his friend lay bleeding on the side of a road while the police allegedly argued about which jurisdiction the case belonged to.
And who are we really to claim righteous rage when we were part of that collective failure? How many of us would stop to help if we were in a hurry to beat the traffic and reach the airport or home or a mall and saw two injured young people without their clothes in a ditch or a roadside? The number of violent perpetrators of a crime is always less than the number of 'innocent' bystanders and yet  Keenan Santos and Reuben Fernandez died in 2011, while battling a gang of butchers in  Mumbai and why women are eve-teased, molested, stripped, stabbed and sometimes raped in a public place and no one does anything.
**
What came through clearly after listening to the statement of the victim's friend was that the only place where true courage could be found that night was in the hearts and spirits of the two young people who battled to save themselves and each other till they were outnumbered. "I told her," he said," Aap theek ho jao..humne yahan tak manage kiya hai..aage bhi kar lenge." He also knows that too little was done too late and that is why she died and why no one in a place of power has reached out to him and offered him solace. In the scheme of things, he doesn't count to anyone except perhaps the media. For a short while.
**
But atleast someone stood up for Anonymous that night.  Someone who fought for her, carried and put her battered body into a van, stayed by her side when she gave her statement off the ventilator between bouts of coughing and vomitting. Someone who communicated hope and faith to her even when she could not talk but only listen. Someone who never thought of leaving her and running away. I hope, she carried that and the love of her family with her when she left this world for some place far more worthy of her.
 **
Pic courtesy: http://speakingofwomensrights.blogspot.in/2010/11/out-of-shadows-into-light.html
**
Reema Moudgil has been writing on art, theatre, cinema, music, gender issues, architecture and more in leading newspapers and magazines since 1994.  Her first novel Perfect Eight ((http://www.flipkart.com/perfect-eight-9380032870/p/itmdf87fpkhszfkb?pid=9789380032870&_l=A0vO9n9FWsBsMJKAKw47rw–&_r=dyRavyz2qKxOF7Yuc )won her an award from the Public Relations Council of India in association with Bangalore University. She also edited Chicken Soup for Indian Woman's Soul and runs  unboxedwriters.com.  She  writes art catalogues and has scripted a commissioned documentary or two. She has exhibited her paintings in Bangalore and New York,  taught media studies to post graduates and hosts a daily ghazal show Andaz-e-Bayan on Radio Falak (WorldSpace).