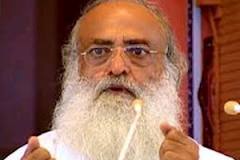 Even if the rapist had broken through the door and raped someone in the house, the woman victim would have been at fault. At least partially, because "taali ek hath se nahi bajti..." If the rape victim was an infant perhaps the reason would be her parent's non- belief in god or perhaps her stars must have been ominous. If a woman in purdah or burkha is a victim of rape, still she must be blamed. Perhaps her behavior with men was inappropriate. Perhaps, she crossed the Lakshman Rekha of  her maryada. Women of this country, the message is clear.  You are needed only to procreate but you have no right to love, except in a given institution. You may breathe but only in a house, not outside. You may see the streets but only in the day light. You must wear but only that which others decide to be non- provocative.  Freedom is something that men give you; don't you dare think it's your own. If you are skeptical about what you are reading then revise your perception, for this is the code of conduct for you in the 21st century!
**
Post the Delhi rape incident, the hypocrisy and orthodoxy of the Indian society is out for all to see. Up until now if the people believed that the Indian society has shrugged off the medieval age, this is the time to re-think. The Dark Age has not yet seen the dawn of equality and freedom. It won't be surprising if tomorrow I hear, "Why did Jyotirao Phule at all start schools for girls?" or "Why did he let Savitri bai teach in schools when women should only take care of their homes and children?"
**
Time and again some people have conveniently blamed the Western culture for the rise in gender violence.  We criticize the Western culture for infiltrating the psyche of the young and spoiling the so called 'incontaminable' Indian culture. But which Indian culture are we talking about? Are we talking about an Indian culture which practiced sati, child marriage, widow suppression, purdah? Are we talking about the one where there has been unending caste and class division? Or are we talking about the culture that made a priest into a god/god-like authority and made the commoners, untouchables? Or may be… we are talking about a spiritual India that used to exist at a point of time of history long lost in eternity?
**
Every culture, whether Western or Eastern has its good and bad points. Every culture is an envisioned ideal. But it degenerates. People of each era need to re-look, revise and re-frame the culture to suit their own times. Indian culture and its heritage of knowledge have the potentiality and practicability to bring quality to people's life. Its people, its sages, its uncompromising thirst for spiritual truths and its generosity towards other cultures cannot be denied. But our utter failure to hand down that living culture unto the present times is our own doing and one should not throw blame on the West alone. If we merely keep singing the glory of the past, the present will not change an iota. A song of a glorious but dead culture is good to hear and feel inspired by and nostalgic about but it is more important to wake up to the present and gauge the real circumstances and issues.  It is only thus that in the context of a contemporary time an apt dynamic culture can be invented.
**
Western culture has its drawbacks but has its upside too. Democracy of thoughts and ideas, gender equality, liberty and freedom are but the product of the western thought. It is worth mentioning that at a point of time, women in Britain and Sweden, in contrast to men, had limited voting rights in the 1860s. But their society has struggled with itself to grow and evolve. However, it is also beyond doubt that the younger generation is getting influenced by the obscene side of the Western culture too. Vulgarity and the deteriorated standards of morality are being imbibed and exhibited. We are becoming more materialistic.  But western culture is not solely to be blamed. A whole generation of weak parenting is also to be held responsible.  Deteriorating moral standards begin within four walls and are passed on from the older to the younger and not vice versa.
**
With globalization taking every aspect of life in its stride, it is difficult to maintain the cultural divide. The cultures of the world will converge in spite of censors and our unwillingness to change. The intellectuals of this country will have to stand not to re-establish the old culture or to harp on the same old outdated mantras (solutions) to prevailing issues but rather re-invent a culture that makes sense to the rational and the spiritual. In which women will be equal participants. Such a rational and spiritual country will not bother whether it  is named India or Bharat.
**
Banning co-ed schools or restricting women's freedom and curbing live-in relationships is no solution to the crimes against women. These are regressive, repressive measures; a by product of a fearful or an orthodox mind. Besides making stringent, prohibitory, retributive, and reformative laws for the protection of women, we need an open dialogue at the micro and the macro level about gender and sex related issues. The gender specific stereotypes must be challenged. We need  to reform and critique the prevailing Indian culture. We need to raise eyebrows and voices when Indian society comes up with a Sutta na mila, D.K.Bose, and  songs which make derogatory remarks about women.  When they find their way to our children too,  are we not responsible and guilty?
**
Ironically, films that opine about women's freedom, be it Fire or Water are met with huge opposition! We need to question things that even remotely try to subdue women in private, public or media.  We also need to talk to and discuss with our young (not enforce) how moral standards can be subjective and how can moral standards affect their life and the society at large. We need to raise questions which appeal to the rationality of the young and the grown up alike. We need to ask if making some one  a 'bhaiya' (brother) is enough to prevent  rape? Is co-education the cause for rape? Or does it promote healthy relation between the genders of the same species? Is aggression gender specific to males? Can it be discouraged? Is freedom self achieved? What is freedom? Is it uninhibited indulgence or is it self dependency and self responsibility?
**
Whatever may be the answers to these questions, today the times are  challenging  women's dignity and freedom. Women need to assert once again. Men need to introspect  once again.  And India needs to reinvent a gender-equal culture.
Nilesh P Megnani is a professor of philosophy who teaches not just the academics of his subject but the purpose of it to his students. He writes whenever he feel inspired and believes life  is workable hypothesis and love, the elusive potion that might transform humanity
Connect with on neelvijayalaxmi@gmail.com