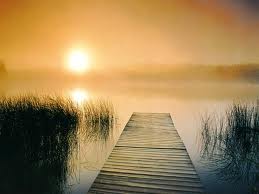 Keep your core intact and you are ready for any challenge in life. The dawn of a new year is like turning of a new leaf. It carries a lot of renewed energy, resolves and promises. So to optimize your inputs and minimize the dissonance in your life in the year 2013, realign yourself to your innermost essence. Live simple. Do not hoard. And do not give up, as the only difference between a winner and rest of the world is that the winner does it one more time. So let me share few ground-rules to follow your dreams this year and live wholeheartedly without regrets.
1.       Exercise: I also call it getting your heart beat up. Make sure every morning you do something for at least 30 minutes that pumps you up and makes you feel awake from the inside. Get your daily dose of sunlight.
2.       Eat healthy: And on time to give the much needed nourishment  to your body. It's okay to have an extra cookie or a few glasses of wine occasionally but you must not over indulge. Respect your body.
3.       Meditate: And give your mind some rest and focus that it needs.  Use words sparingly. There is a potential power in silence and words that emerge from this silence have an impact.
4.       Take serenity breaks: See the sun setting in the horizon; Hear the birds chirping; Smell the pine trees; Feel the cool water on your bare feet; Taste the fresh, clean air. There's a very famous saying in Italy 'Dolce Far Niente' which means the joy of doing nothing. We need to recognize that we need a few moments of inaction in our stuffed day.
5.       Be emotionally intelligent: Accept what is, is and what is not, is not. Learn to laugh at yourself. See the lighter side. It is not possible to please everyone but one thing is definitely possible for you. To be happy with yourself and thus ensure there is one more happy person in the world.
6.       Smile: And cause a smile. Have an attitude of gratitude. It goes a long way.
7.       Learn: One new skill this year.
8.       Commit: Do something you think you can't. Pick one challenge, only one, reflect upon it and do it and counter the notion that you can't.
9.       Visualize your outcomes: Build an image on your mental screen of how you would achieve what you desire.
10.    Take Action:  If it is about changing your job, make that CV. If it is a relationship, take your partner out for coffee and talk it out. Start small but START.
11: Celebrate the results: Even it is small, it is still an achievement. Now go out and celebrate. It is important to cherish every second of it. Yes! Make every achievements a big DEAL!
**
Shreeja Mohatta Jhawar is a partner in Think Unlike Events where she  organises creative and life-style transforming workshops. She is also a freelance writer, web and graphics designer as well as a social activist who runs 'Kritagya,' a group aiming to serve old and destitute people.