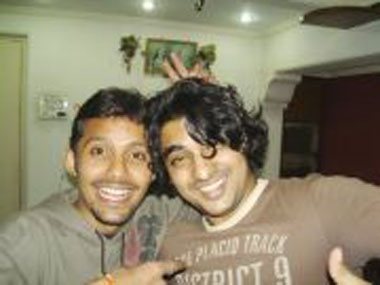 It has been over one year since Keenan Santos and Reuben Fernandez were killed in Mumbai by eve-teasers for trying to protect their girl-friends. Their loved ones are still waiting for  justice though finally charges have been framed. However, never before in the history of independent India have the young faced so many challenges as they grapple with a society that has somehow refused to evolve  with them to accept gender equality and freedom of choice. How different are we from the countries where till date young girls like Malala Yousufzai are shot for wanting to study? Recently in Jind, Haryana,  A 16-year-old Dalit girl set herself on fire and died after an episode of rape. How are we different than countries where the young are deprived  of basic freedoms especially when a former Chief-Minister, Om Prakash Chautala suggests  that the growing incidence of gender violence in Haryana can be controlled only by child marriage (an offence under Prohibition of Child Marriage Act, 2006)?  Or when,  the  West-Bengal Chief-Minister (Mamta Banerjee) claims that rape is on the rise because "men and women interact with each other more freely now?
**
Leaders  like Dharambir Goyat from Haryana are not in a minority when they claim that most of the times, rape is "consensual!" Haryana's Social Welfare, Education, and Women and Child Welfare Minister Geeta Bhukkal  blamed gender crime reports on 'a conspiracy against the state!" She added, "Such incidents are taking place not only in Haryana but also in Uttar Pradesh, Madhya Pradesh and other states.'  That should reassure us.  According to a recent newspaper report, an application filed under the Right to Information (RTI) Act by a Ahmadabad based group revealed that," in 95 per cent of the total cases of crime against women between 2001 and 2009, the investigation is either pending with the courts or is abandoned due to lack of any further leads." This is just one city. In different parts of the country, gender crimes and even the need to choose love over tradition are all blamed on stimuli as diverse as chowmein to jeans to mobile phones to television and cinema and films.
**
 Though cinema and television programming are part of our individual right to consume entertainment, are they in any way fighting stereotypes or augmenting them? In the recent hit Cocktail , Deepika Padukone's Veronica is stigmatised for dressing in skimpy clothes, going to pubs and trying to conduct relationships outside the framework of  social acceptability. Be it Fashion or Heroine or Corporate or Dirty Picture , independent career women are depicted as victims or weak spirits who cannot handle either success or  failure. Laaga Chunri Mein Daag offered prostitution as a justifiable career choice for a woman who was educated but desperate for work. When was the last time you saw a woman as a hero barring an occasional English Vinglish ?
**
In shows like Crime Patrol on Sony and Saavdhan India on Life OK, rape and murder of women and even minor girls are shown in great detail. Recently Saavdhan India on Life OK showed the reconstruction of the Sanjay and Geeta Chopra murder case and the little girl's violation was depicted  with sickening attention to detail.  In another episode, a minister repeatedly rapes a petitioner and these are only some of the instances. Who benefits from such narratives? Do they prepare women to face potential dangers or disempower them more? And fuel more gender crimes?
**
The late Yash Chopra recently said that the regressive and negative portrayal of women in Indian television disturbed him but even Indian cinema is not known to portray women without prejudice. Westernised and educated women were in the 70s depicted as vamps or home-breakers.Eve-teasing in 'romantic' songs is not unusual and strange that in a country where we want women to stay at home and never date or marry a man of their choice, we have no issues watching them itemised in songs like  Halkat Jawani .
**
If we  leave  cinema, our politicians, law makers, and the moral sainiks out of the equation, we still have ourselves to blame for what we see around us. Keenan Santos and Reuben Fernandez refused to accord blame and chose to take a stand. They were tragically outnumbered but they should not have been.  We are all part of the milieu that we blame. We have to answer why when a young girl is molested in full public view in Guwahati, no one intervenes? Why no one came forward to help Keenan and Reuben?  When someday, we too  can be victims of the conspiratorial mass silence that we have chosen to be a part of?
**
A shorter version of this story earlier appeared in the student edition of The New Indian Express.