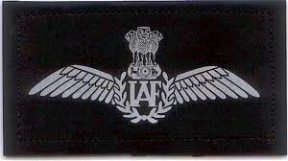 A young cousin of mine got engaged today. An army officer's daughter, she is getting married to an army officer too. Needless to say (wonder why I am saying it then…..but there it is), the event had a definite fauji  flavour.  The party was spread over three sections of a venue. The festivities in one, the bar in another and the food outdoors. The nostalgia hit me when I entered the bar. The otherwise run-of-the-mill room had been made to look like an exact replica of a bar in any  officer's club or Mess. Any minute I expected bowls of peanuts to appear on the tables, while stern looking upright gentlemen filled the wood- panelled room with smoke, adding to the  unmistakable smell of beer. The lights would be dim, there would be no children in sight and there would a buzz of conversation all around the packed room. Bearers in white would be serving the officers grouped around the bar counter, while their wives - in elegant chiffons and pearls would be conversing animatedly about the next Ladies Club meeting or they could also be gossiping you know….human nature is pretty constant that way! Stiff young men, pulling out chairs, holding open doors and standing up for the ladies in a  different brand of chivalry altogether.
**
Passing through that room, was much like suddenly going back in time briefly and then hitting the present in two minutes. In a movie, the scene would go Eastman colour or black- and- white  and then switch back to Technicolor reality. The wave of nostalgia evoked a rush of memories. You see, I grew up in the cantonments of Indian Air Force. And for that I will be thankful for ever. For it was a good life. And educated me with the best life lessons. Miles away from main cities, we celebrated all festivals as a community, walked to school, had scores of friends, moved cities, towns , houses every two years or so.
**
There was constant packing, unpacking, setting up of homes. Trunks covered with bright cloth served as seaters. Cherished pieces were sheathed in newspapers  in huge tea-chests and trunks stencilled with Papa's name and rank. A curious permanence in our transitory existence. We took  change in our stride….for it was constant. We wrote letters to friends across the country, made new ones with ease in the new school. Learnt adjustability and how to maintain relationships. We found charm in barrack homes that rattled with the arrival or departure of the Calcutta Rajdhani  in Bamrauli. There was the joy of swimming at the Secunderabad Club.  Sharing oranges from Nagpur, Mawa Kachauri from Jodhpur, and the most mouth-watering boondi laddoos from Lovely Sweets-Jalandhar. Learning, observing and enjoying the diversity in people-without prejudice. Celebrating Holi, Christmas and Id with equal fervour, the differences in religions being an alien concept. Living as a community that shared joys and sorrows.
**
Parties at home…learning event management! Till date, the best organised parties I have attended have had a fauji kid somewhere in the background! I have been a 'civilian' for a long time now. In my mind and heart however, I will always be an Air Force child for I spent my formative years, learning  to have wings and roots. And both are a part of me today.
Rachna Tiwari is a hospitality professional, residing in Gurgaon and working in New Delhi. She hails from a services background and has lead a nomadic life in her formative years. Her interests include reading, movies and writing a blog about pretty much anything which catches her fancy!