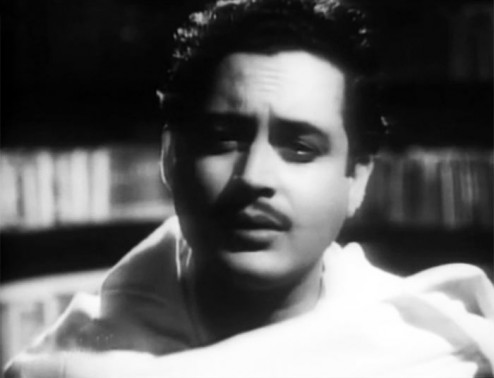 On October 10, 1964, the whole nation was shocked to hear about the sudden and tragic death of the great stalwart of Hindi cinema Guru Dutt. Not only because he was a great film director, producer and actor; but because he was only 39 years old. His fame  was defined by four films Pyaasa, Kaagaz Ke Phool, Sahib Bibi Aur Ghulam and Chaudveen Ka Chand (though he did not direct the last two), and it is so ironical that it was these four films that made him; marred him; ruined him and made him world-famous.
**
He joined the league of Dilip Kumar as a 'tragedy king' and his watershed film Pyaasa symbolized the shattering of 'The Great Indian Dream' that the nation had visualized for the Post Independence India. Pyaasa was the stark representation of every man's disillusionment with the ills that ailed our country at that time. (Sahib, Bibi Ghulam talked about feudalism) Pyaasa was the depiction of the unfulfilled desire of every common man to see a new India; an awakened India. The metaphorical death of the quintessential hero in the film is the symbolic negation of the heroic ideals of pre-independence period. The two songs penned by Sahir Ludhianvi chart the contemporary stagnation of a nation – a nation that Nehru had called 'a new star on the horizon.' But here the protagonist doubts whether such a nation exists:
Jinhe naaz hai Hind par woh kahaan hain?
Yeh duniya agar mil bhi jaaye toh kya hai!
Guru Dutt pitched all his hopes and fortune, and future on Kaagaz ke Phool,  an autobiographical story about the failure of a film director, which proved to be his ruin; and Guru Dutt's own death seemed to be a scene from the climax of the film, where the director is found dead in his chair.
Guru Dutt was perhaps ahead of his times. Ironically the very film Kaagaz Ke Phool  that devastated him professionally, financially, and emotionally, was later resurrected as a world cult classic in 1980. Both Pyaasa and Kaagaz Ke Phool have been included among the 100 greatest films of all times, both by the Time Magazine and the Sight & Sound Critics' poll. In 2010, he was included among CNN's "top 25 Asian actors of all time".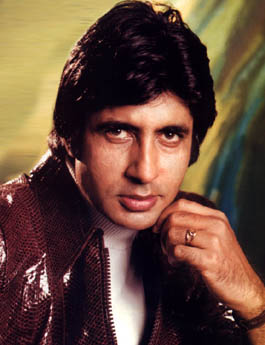 It was a few years after Guru Dutt's death that a new star emerged on the scene of Indian film industry – Amitabh Bachchan – born on October 11! And Amitabh Bachchan took over from where Guru Dutt had left. If Guru Dutt represented the common man's disillusionment with the Post-Independence India, Amitabh Bachchan appeared as the Post-Emergency 'angry-young-man' highlighting every-man's anguish against the exploitation and corruption of that time. But here was a protagonist quite different from that of Guru Dutt's, who hadn't been able to do anything except to make people aware of the pain; whereas Amitabh Bachchan's  'angry young man' had the dare, the anger, and the recalcitrance to fight against the system; to stand against the corruption  – legal, political, in law enforcement or otherwise. He gave vent to people's frustration, thus providing the much-needed sense of relief, achievement and satisfaction.  His dialogue in Deewaar: 'jao pehle us aadmi ka sign le ke aao, jisne mere baap se sign liya tha; pehle us aadmi ka sign le ke aao jisne meri maa ko gaali deke naukri se nikal diya tha; pehle us aadmi ka sign le ke aao jisne mere haath pe ye ('mera baap chor hai') likh diya tha' gives a heart wrenching picture of the frustration and helplessness of common man reeling under the oppression of a corrupt and prejudiced system.
**
Guru Dutt and Amitabh Bachchan will always remain iconic heroes who became the voice of the voiceless. There has never been a third hero who can claim to have come everywhere near these two as the archetypal common man.
Narinder Jit Kaur is a retired Associate Professor from Patiala,who taught English Literature for 31 Years in various Government Colleges of Punjab. A writer and a translator, she has five books of translations, from Punjabi to English, to her credit Including Voices In The Back Courtyard(Rupa & Co.) -An Anthology Of Short-Stories By Punjabi Women Writers. She writes articles, poems and short-stories in English, Punjabi and Hindi. You can read more from her on narinderjit.com