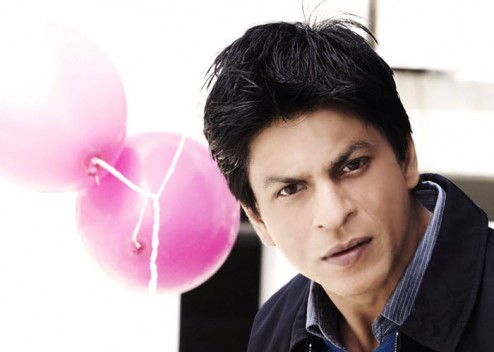 In Hindi cinema, physical and mental challenges are treated usually like plot twists and not really in the context of everyday issues that the differently-abled deal with. And most of the time, the details are sketchy. In Anurag Basu's Barfi, Autism has been represented like a difficult childhood that has overstayed while an adult Jhilmil ( Priyanka Chopra) walks, talks, laughs, connects with life like a moody six-year-old not much unlike Sridevi in Sadma (1983) and Baby Shalini in Anjali (1990). My Name is Khan (2010)  researched Autism but was nowhere close to the authentic autistic savantism portrayed by Dustin Hoffman in Rainman (1988).
**
 Even usage of terms like Autism and Alzheimer's is a recent development in our cinema. Sometime in the 80s, when Shabana Azmi was asked to play a "mad" character in a film and she asked her director what kind of a medical condition her character was suffering from, she was told to just get on with it. Amnesia, the most trusted ingredient to thicken the plot in films of the 60s and the 70s as well as television serials is a complex medical condition. There is  Anterograde amnesia which is basically the "impairment of the ability to form new memories." And  Retrograde amnesia which is "a loss of access to events that occurred, or information that was learned, before an injury or the onset of a disease." Memory itself has many layers.
**
Procedural, episodic, declarative etc but in most films and television series, memory loss is never discussed, portrayed or treated with even a little investment in facts. Gajini (2008), was not only heavily inspired by Christopher Nolan's film Memento (the Tamil version was made in 2005) but also used a rather strange version of Anterograde amnesia where the protagonist loses his memory every 15 minutes. Amitabh  Bachchan's Alzheimer-struck character in Sanjay Leela Bhansali's Black (2005) displayed symptoms of Parkinson's Disease.
**
 Ajay Devgan directed U Me Aur Hum in 2008 and drew the plot premise from The Notebook (2006) where a loving husband has to deal with his wife's debilitating Alzheimer's Disease but there was a crucial difference. Unlike The Notebook, in U Me Aur Hum, full-blown Alzheimer's strikes early, shattering the life of a young wife and mother played by Kajol even though research says that though the onset of Alzheimer's can occur in people who are in their 30s or 40s, the majority of people with early-onset Alzheimer's are in their 50s, or early 60s. Most often, it is diagnosed in people over 65 years.
**
In Karthik Calling Karthik (2010), schizophrenia is almost a Hitchcockian twist though the film did explore a fragmented mind with some success. Yes, there are exceptions to the rule, The national award winning 15 Park Avenue (2005) was frightfully real in its study of a wounded schizophrenic psyche as it blurred the line between the real and the surreal.Deaf and mute characters in our cinema have seldom looked as real and heart-warming as Iqbal (2005) and the protagonists of Koshish (1972), the latter being the first Hindi film possibly where sign language replaced dialogue between the lead couple.
**
Amole Gupte spent over seven years researching learning disabilities before he finished the brilliant and moving script of Taare Zameen Par. Naseeruddin Shah, a stickler for detail spent months researching the mannerisms and lives of the visually impaired before portraying his character of a  blind school principal in Sparsh (1980) and won the National Award. Actor AK Hangal often discussed the little nuances of his roles with directors, sometimes without getting any inputs but invested even a small cameo of a blind man in Ramesh Sippy's Sholay, with startling authenticity.
**
 But for most part, our films treat differently-abled individuals to evoke sympathy or laughter. Till date, films like Golmaal (2006 and counting) treat lisping and stammering as comic elements.And if films like Gajini and Golmaal can gross over a 100 crores at the box-office, who cares about a little suspension of disbelief?
**
This story earlier appeared in the student edition of The New Indian Express.