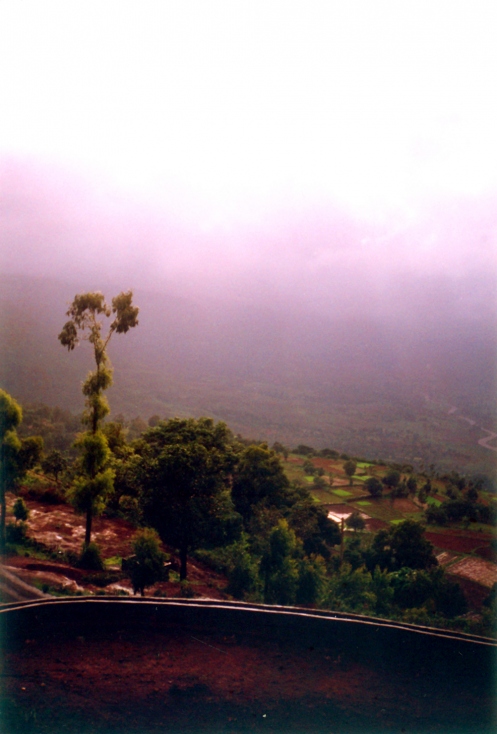 Pic: courtesy the author
Today, I woke up to grey skies and rain. Incessant, revitalising, cleansing rain.
Today is not a day to be with people. It is a day to be spent with the self. It is a day for solitude and silence. To listen to the voice of our soul. To introspect, to reflect.
It is a day for reminiscences…..the mad dash in the downpour to catch a bus, the hot cup of tea while drying off. The indulgent fussing of a grandmother. The see through raincoat of college days, the rainbow coloured umbrella from then. Rainy day declarations at school. The  two hour scooter ride to get home. Bumpy bus rides at the crack of dawn. The emerald and silver beauty of a hill station,  the mists rolling in with each shower. Strawberry ice cream and hot dosas. Ribbons of waterfalls cascading on a lush landscape. Conversation, connections and confidences.
It is a day to let go and to hold on. Wash away with tears the sad memories, hug tighter than ever, the warm recollections.
Today is for lounging with a favourite book. Today is for snuggling in your quilt. Today is a day for the soothing poetry of  Gulzar. Today is for healing yourself. Today is for tranquillity.
"Into each life some rain must fall"
The Rainy Day, HW Longfellow (http://www.hwlongfellow.org/poems_poem.php?pid=39)
Rachna Tiwari is a hospitality professional, residing in Gurgaon and working in New Delhi. She hails from a services background and has lead a nomadic life in her formative years. Her interests include reading, movies and writing a blog about pretty much anything which catches her fancy!