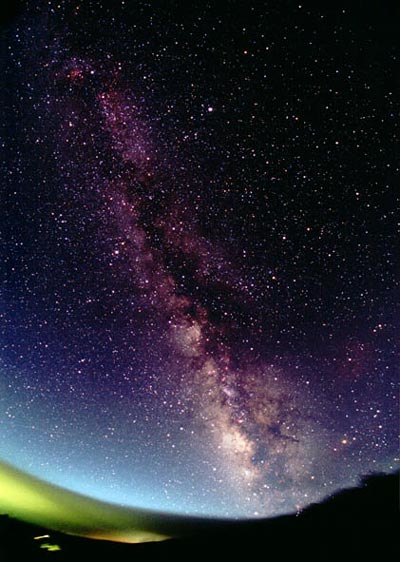 "There are more things between Heaven and Earth, Horatio, than are dreamt of in your philosophy." Hamlet's words are just as true today as they were when Shakespeare first penned them down. For, don't we all yearn for things beyond the ordinary – a love that defies logic, a faith that believes before it sees, a hope that outlives all reason? Now, where would you turn if you were looking for a connection between Heaven and Earth? Where could you start to gather proof that the fine lines of energy that weave all things together and guide and guard our destinies are more than just abstract philosophy?
The East has always been known for its mysticism, and for fair reason. Where else would find an explanation for pieces of divinity born of the Earth's womb? A Garuda Puranam chapter on the dawn of creation describes how Surya (the Sun God) was fleeing with the blood of the demon Vala when Ravan blocked his path with an eclipse. Startled, Surya dropped Vala's blood, which fell onto the shores of ancient Bharata (Burma, Siam, India, and Lanka) and turned into rubies of myriad shades. It also narrates how Vala's teeth fell like stars into the oceans below and became seeds for a species of gems with the luster of full-moon beams. Slipping into oyster shells, these seeds became pearls. These and seven other gems (diamond, coral, hessonite, blue sapphire, cat's eye, yellow sapphire and emerald) form the famed Navratna, which are said to govern the planets as well as our lives and loves.
Of the 84 precious and semi-precious stones that gemological society has classified, these nine minerals are in a league of their own, because of their cosmic connections. As with all things precious, purity is always a concern and the use of flawless gems is highly recommended. The typical Navratna arrangement bears a ruby (corundum) at the centre, which is said to govern the sun and win fame and influence for its wearer. A clockwise recounting of the jewels surrounding the ruby features a diamond at 12 o'clock, representing Venutian luxury; followed by a flawless pearl (calcium carbonate) with moon-like tendencies to control the tides as well as human emotions. Representing Mars, red coral is thought to instill courage and cure blood-related diseases. Hessonite (calcium aluminium silicate) represents Rahu (the ascending node of the moon) and offers clarity of mind and spiritual growth. Flawless blue sapphire (corundum) attracts fame and fortune, while cat's eye (berryllium aluminium oxide) representing ketu (the descending node of the moon) protects from mysterious dangers and diseases. Yellow sapphire (corundum), which represents Jupiter, helps gain greater financial status. Finally, emerald (beryl) which represents Mercury improves memory, communication and intuition, as well as increases the flow of liquid assets.
While the astrological benefits of wearing the Navratna have neither been scientifically proven nor disproven, you can't argue with their aesthetic value. Besides, even science agrees that everything is energy and according to Einstein, energy can neither be created nor destroyed. Maybe these little gems do have the strength to change your fate. We'll accept their energy assumptions with a pinch of faith and move on to their cultural significance.
Navratna in Sanskrit, Hindi, Burmese, Indonsian and Nepali; Navarathnam in Malayam; Navratne in Sinhalese; Nopparat in Rajsaap (Royal Thai) and Nopparatana in standard Thai, this arrangement of nine stones has been around for far longer than our memories. Though their origin as a set of nine is sketchy, practically every country in Asia, regardless of its religious and cultural beliefs, recognizes this combination as potent. In Thailand, the Navratna is a national and royal symbol. A prestigious award given by the king called Nopparat Rajavaraporn (the Ancient Auspicious Order of the Nine Gems) features these gems. The Sash of Nine Gems used to hold the reigning monarch's sword was believed to bring victory to the wearer in battle, and is also worn by the king as a decoration of rank at the time of coronation. In an intriguing East-West link, Queen Sirikit of Thailand owns a Navaratna necklace set in gold presented to her by American expatriate Richard Shaw Brown, a gemologist and jewelry designer known for his Navaratna talisman jewelry, who now lives and works in Bangkok.
"Why nine?" You ask. "Why not?" I'd ask in return. There were nine gifted artisans in the court of Akbar, there are nine directions that dancers pay obeisance to in classical dance, nine is the numerological symbol of the most evolved beings. There are nine rasas (emotions) and nine tandavas (dances) of Parvati and Shiva. The Bhagvad Gita has 18 chapters, while the rudraksha mala has a 108– both multiples of nine. The Goddess is adored for nine nights during the Navaratri festival. Even the West hasn't escaped the mystique of the number nine. Haven't you ever been on 'Cloud Nine'? Don't you get 'dressed to the nines' before heading out? Have you never heard that cats have 'nine lives'? It's only logical then, or perhaps it's the universe's design that the Navratna bears nine stones. No more. No less.
So what does all this add up to? Not much, if planetary patterns or the shared cultural lineage of the Asian continent are not your cup of tea. But look closer and you just might notice the human need to belong, to find connections between concrete and abstract, between tangible earthy gems and distant planets, between Heaven and Earth.
Averil Nunes is a student who is currently researching truth, meaning, love, faith and beauty in the laboratory of life. Maybe one day she'll figure it all out and write and illustrate a book about her experiments. She is also a writer, journalist and passionate cake decorator.