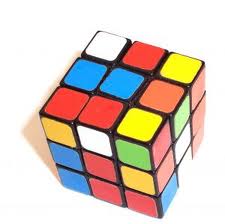 Facing the challenges in life is simple. There is no magic involved. There is no hidden agenda to be discovered. There is no secret ingredient to be added. There is no super power to be awakened. All it takes is a little more time. A little more thought. A little more persistence. A little more faith. And may be, just a little more help.
***
At the outset, they confuse us. They worry us. They scare us. They seem huge. They seem complicated. And then comes the fear. Fear of failure. Fear of rejection. Fear of making a mistake. Fear of even making a decision. But, we cannot outrun them. Sooner or later, we have to face them. Because when the dam bursts, all we can do is swim.
***
Sometimes the solution is right in front of us. Sometimes we have to think a little smarter and dig a little deeper. I guess if we get to the bottom of a problem and start working step by step, watching it carefully take a shape, eventually we arrive at a solution. Maybe not an ideal one. Maybe not the one we've always wanted. Maybe we do not come out with flying colors. Not each time. But it is okay. It is better sometimes to just get what we need. Because, things in life are not exactly what we think they are.
***
And after each one, we end up with something. A win. A defeat. A lesson. A reason. An answer. More questions. Or just an understanding. That we may stand down, but we can never give up. That without them, life just doesn't feel real.
***
Sindhura Chamala is pursuing a degree in Information Systems from BITS Pilani, Goa. She loves  reading and particularly likes the epic fantasy genre. She is also interested in painting and poetry and started writing for personal pleasure in her first year summer holidays. After receiving positive responses from  friends about her blog, she started writing more. She would love to write a book someday.