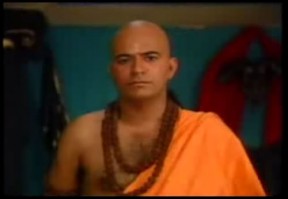 I recently remembered the shows on TV as I was growing up. When TV meant one and then just two channels of Doordarshan. There was even a time when all programming stopped after 10:pm and I used to think that the late night shows on New Year's eve were the greatest treat ever!  Who knew at that time, that I am probably a genetic 'night owl',(yes they exist, Craig Venter says so).
I remember watching Hum Log, I even caught a few episodes of the re-run when I could actually follow it. Then I remember being sad when the last episode of Nukkad, or was it Naya Nukkad? being aired, as the friendly members of a neighbhourhood of a small town bade good bye to the viewers. I devoutly watched He- Man of course, followed by Ramayana and later Mahabharat.
I remember we checked to see if our hotel had a TV room ( yes, I was probably seven, and all hotel rooms didn't have TV) so that we didn't miss Mahabharat while we were in Baroda. However in the recent years, the mythological series tend to rely on whatever works with the audience as though these stories have not  been written hundreds of years ago! We had calculated political strategy in Chanakya (1991), enacted with great prowess.While story telling never got better after Vikram aur Betal. Then came Flop Show, which probably has a record of reruns in Indian TV, and Jaspal Bhatti introduced to me the parody of famous songs I found totally hilarious. I vaguely remember another show, because I knew I wasn't supposed to understand it, when Aman Verma was a newbie. It also had Mita Vashisht, who is still pretty great:Pachpan Khambe Lal Diwarein, which was a love story that actually had a story.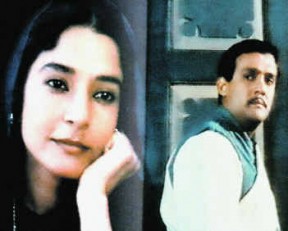 More people will remember Malgudi days (1986, rerun 2004) (which I have seen multiple times), Buniyaad, even Chitrahaar. Discovery of India : 'Bharat ek khoj'(1988),deserves an honorable mention, I still have not been able to get my hands on that DVD set. I love Raghuvir Yadav, who is the absolute best, be it in comedy in, be it a small town man tending to daydream any time as and in Mungerilal ke Haseen Sapne (1989-90) or the clever Mullah Nasiruddin who is fooled by no one and can trick anyone, he is marvelous in films, he sings soulfully, there are no words that can do justice to that man.  Then came a  few detectives, best by far was Byomkesh Bakshi, but others like Karamchand and  Vijay Anand and Saurabh Shukla in Tehkikat were also memorable. Later there were lots of countdown shows ( that I was guilty of watching, like Superhit Muqabla).
Kaun Banega Crorepati took over Bournvita quiz contest, because anyone with  a lot of luck and some knowledge of mythology could win a lot of money and more importantly meet Mr. Bachchan. KBC also sort of started the trend that made TV less beneath the level of movie stars! Since Ekta Kapoor's regime began, I literally wished someone would bomb the planet and I could hitchhike to another galaxy.. Alas, that was not to be. And it is not her fault, per se. Without extending this list, it is clear that we had a golden era, then have somehow lost all the gold.
Ishita Das is a  neuroscientist by training and recently graduated with a PhD from Johns Hopkins University, Maryland. And now, would like to write about things that make people  think or feel something and in the process perhaps learn to understand the different shades of life. She continues to work with a group trying to make Autism more accessible to scientists and the public. She also contributes to the science and environment magazine.