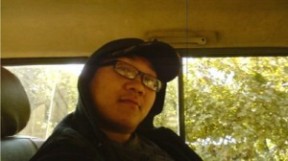 A few days back I found a petition forwarded by Richard Loitam's parents in my inbox. The same Richard who was beaten brutally to death a few nights ago in a reputed Bangalore college. A few months in a college in the capacity of an occasional teacher made me react to this news with far more raw emotion than I would have if I had been just a mother. Over the span of the last few months, I have met young boys and girls from far flung regions of Africa, Afghanistan, Nepal, Bhutan and North-East. Of India. Though if you were to ask the North-Eastern kids what their experience has been in the India far removed from  Nagaland, Arunachal Pradesh, Assam, Mizoram, Tripura or Meghalaya, they will tell you it really is no different than any of their foreign peers.
****
On the surface, these kids are fearlessly individualistic. They have left the safety nets of their homes, the limited opportunities available to them in their villages and towns and they have come to a megapolis to build their lives. But they are also aware of one thing that they can never blend completely in a milieu that looks at them with a pre-conceived set of perceptions. Yet, if you ask them to voice their experiences, they are afraid and unwilling to say anything on record because it would mean being singled out even more and all they want is to remain invisible or if possible, not being picked upon.
****
Richard Loitam's death and the ensuing rage, says a North-Eastern student is just the tipping point for issues faced by anyone who looks different in India. If you are white, you are a loaded tourist. If you are black, you will be suspected of drug dealing among other things. If you are from the North-East, you will never be made to feel like "one of us." For one reason or another. Racism is a thorny topic for Indians  abroad but how do you live with it as an Indian in India?
****
A young Manipuri girl shares, "Most people see the way we dress and say it is not right. That it is provocative but this is how we dress at home too and we have never felt self-conscious in western clothes so why pick on us? The general perception is that North-Eastern girls have loose morals and can sleep with anyone. The other day, a car with four guys stopped next to me and one of them asked me to get in and that they would pay me if I did. The same thing happened to another friend. I tried talking to my friends about it.
And they are terribly sick of it. It may not be something major they have faced but the everyday eve teasing and the way people look at them is disgusting. But they say they are scared of complaining or telling about it to anyone. They said that they could recall so many instances of discrimination but  have never spoken about them except to each other as no one understands. They say, it not only feels like they are  away from home in a different state but in a different country all together. It is an almost everyday story that they get asked if they are Chinese? Or if they eat dogs? Many auto drivers  are incredibly rowdy towards them and charge them exorbitant fares."
****
She adds, "Landlords won't give us home as they think we do drugs and will have guys over. Not to speak of the constant jibes about if we need passports to come to 'India'! Every time I am called a chinky, I say, "So just because you have big eyes, I should call you an owl'? Recently someone asked me if I knew Kannada considering I was breathing Karnataka's air. I asked them if they knew that North-East like Karnataka was in India too and if the rest of  India knew that? If they knew what languages we speak, the names of our capital cities? Language is about communication and not for discrimination but we are discriminated against in the smallest of things. All I want to say is that this is our country too."
****
Like her, many young North-Eastern students were part of the rally to protest against the way Richard Loitam's death was being handled and she recalls the experience, "There were so many of us together for the first time because the anger that was suppressed till now has come to the surface. I was shocked that initially Richard was being dismissed as a drug addict who had this coming. Someone also said that such things happen in anger. But there is no justification for this level of violence and anger. We are not drug addicts or prostitutes just because we come from liberal homes where we are taught to be independent."
****
She does not know if the online petitions (
http://www.change.org/petitions/bring-justice-for-richard-justice4richard
) and the anger will bring justice to Richard but hopes that the rest of India wakes up to the blind spots in its own psyche towards bright, young people who belong to us and want so much to be a part of their country but instead are made to feel time and again like outsiders.
****
I cannot imagine what Richard's parents must be feeling but I feel responsible and concerned as a teacher for kids who for no fault of theirs have to negotiate such ignorance and hatred every single day. I hope none of them ever face what Richard had to. I hope Richard's death shames us enough to examine our own attitudes towards ideas of nationhood and the meaning of being Indian. I hope, no other family has to lose a child in apathetic cities and institutions where a student can be hammered to death and then is discriminated  against even in death. Shame on us that this happened.  Shame on us if even after this, we continue to be passive bystanders and do nothing.
****
Reema Moudgil is the author of Perfect Eight (http://www.flipkart.com/perfect-eight-9380032870/p/itmdf87fpkhszfkb?pid=9789380032870&_l=A0vO9n9FWsBsMJKAKw47rw–&_r=dyRavyz2qKxOF7Yuc