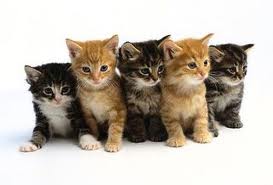 If this sounds like a personal account then it's the shortcoming of my narration. If it doesn't then,  a lot of your fond memories with your siblings will resurface and perhaps your love for them, will be rekindled. I don't know if it has ever occurred to you that, of all the relationships you share, your relationship with your sibling(s) is going to remain constant for the longest time even if it does not exist in the space? It is one of those relationships that play the most significant role in shaping your personality.
****
Of all my cherished memories with my siblings, I will narrate two. This was when my grandfather had received an increment in his pension. He had served the Railways all his life. To share this 'fortune,'  he gave a treat to the children of the family. We were six nuisances (if not devils) living under the same roof in a joint family- four elder sisters and two brothers. Grandpa took us to a restaurant for dinner. Our suburb then had only three restaurants in all! And dining at one of these was considered no less than a celebration. Merrily, we hopped in.  Grandpa being a strict disciplinarian sat on a separate seat (all by himself) while we noisily occupied a near by table. Some of us browsed through the menu and slid our index fingers from the various food items to their respective prices. We raised our eyebrows at some and inquisitively searched for the costliest of all items. I also fancied how great it would feel to be able to come to the hotel every single day and 'order' the things one 'wished' rather than comply dismally with what the elders filled our mouth with.
****
From these whispers and giggles, a little stern voice rose. My eldest sister's voice. (She was 12 then) She told us not to order for more than one plate and as far as possible, to choose either a plain dosa or an idli. Everyone wanted to know why and like always, I wanted to be the persistent questioner. She gave me a very straightforward reply, "He is an old man. He will need money for his future. We must understand and try not to waste money unnecessarily." We instantly understood. We indeed ate either a dosa or an idli and didn't ask for any more in spite of grandpa's insistence.
****
We learnt a simple lesson. No matter whose it is, money should be valued and not wasted. Besides this, it also inculcated in us a love, empathy and respect for elderly people. The second little episode is from a much later period of life. The youngest of the sisters was getting married. The wedding was the usual affair. Baaratis, guests, light-men, cameramen and serving men moved about the wedding hall. There were pujas, rituals, pheras and reception. Then came the bidai, the farewell ceremony for the bride. My sister was in tears and no amount of consolation was soothing her. Hers was certainly not a customary weeping but a heartfelt pang of separation from her family. She was made to sit on a chair while I knelt on the floor besides her feet. Still continuing to weep, she suddenly told us in a firm, confident and clear-cut manner to instruct the cameramen and video shooter to STOP shooting and clicking immediately. She  explained (without making a fuss or creating a scene) that the moment of separation was too personal and sensitive to be intruded upon in any manner. I miss her  today, yes but also because I miss  her kind of sensibilities. Not everything is for display and not everything must follow the show and tell norm. Some moments are simply to be lived then and there and not to be recorded.
****
I cherish such memories and I cherish the love, the values and the sensibilities, we have together nurtured. If you can share a good relationship with your sibling, they can be your life-long confidants and nurturers. The younger generation is straying in the society in search of these very things- a support, a shoulder to cry on and a loved one. Unfortunately, they sometime fall prey to wrong people and faulty ideas. Likewise the adults too feel alienated because of broken or poor interpersonal relationships. To explore one's world is not a wrong thing to do  but isn't it worthwhile also to have an unfailing close friend – right at home?
Nilesh P Megnani is a professor of philosophy who teaches not just the academics of his subject but the purpose of it to his students. He writes whenever he feel inspired and believes life  is workable hypothesis and love, the elusive potion that might transform humanity
Connect with on neelvijayalaxmi@gmail.com