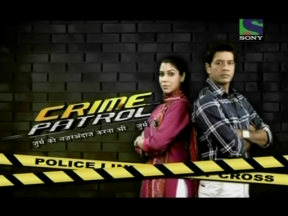 Being sick and housebound gave me a busy inner life for a week. An inner life fed by cable television. I learnt that being fair is not enough for an Indian woman. She must have fair or fairer private parts. I suddenly and morbidly began following Crime Patrol: Dastak on Sony TV and learnt that lives can be taken by seemingly ordinary people on a whim, to settle an imaginary score, that cousins can be beheaded over a land dispute, an unloved fiancee can be strangulated and thrown into a lake, a baby daughter can be killed for a lover, that life is cheap in a world going to hell.
***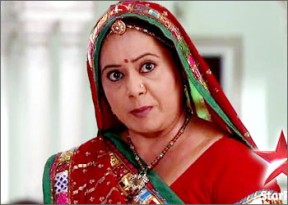 I even discovered the master template for all the daily soaps on TV. Or atleast most of them. Marriages between willing and unwilling couples. Prolonged issues to be resolved before TRP boosting consummation. Or a couple in love. And a vamp out to break up the bliss. Could be a mother-in-law, an old flame or someone with an axe to grind. Must be obsessive, wide eyed, with a glazed gaze and given to incendiary, bitter, toxic verbal assaults. Be it the punch worthy Bhabho in Diya Aur Baati Hum (Star Plus), a badly hair dressed Mona Vasu in Parichay (Colours), the compulsively hysterical Gauri in Balika Vadhu (Colours again), the obsessive lady boss cum old flame in Kya Hua Tera Vaada (Sony), the relentlessly plotting Dr Mallika in Kuch Toh Log Kahenge (Sony), the spoilt brat who wants to wreck the happiness of her cousin in Afsar Bitiya (Zee) and so on. The men are like fruits of contention, Ultimately useless and replaceable but the drama and power play between the women keeps the TRPs agog.
***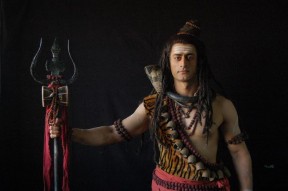 Every few episodes, a new conflict is introduced or resolved. Someone gets pregnant. Or loses a baby. Gets accused of theft. Or falls seriously sick. Or gets caught with their hand in the jewellery box. Everything is an issue. Not knowing how to cook. Losing a key. And every situation is stretchable. Like I wrote some time back, television was once a box of assorted chocolates. Now it is a bubble gum. Even Devon ke Dev Mahadev on Life Ok (which is miles ahead of Mahabharat and Ramayana in terms of production values and has decent sets and beautifully dressed lead actors) has the vamp with a gender switch, the unforgiving Prajapati Daksh who can stoop to any level to ruin the happiness of his daughter who just wants to marry the seriously beautiful Shiva (despite his plastic snake and bad wig) and his dimples and his razor sharp jawline and scoot to Mount Kailasha on the wings of love. I enjoyed watching this serial because it is so elemental and simple. Here evil is evil. Good is good. Nature when pleased and in harmony with protagonists sheds flowers of joy and when hurt and angry, shakes the earth beneath everybody's feet.
***
Most of the serials I watched are placed in nostalgia evoking small towns and steeped in dialects we remember being spoken in small UP towns by distant relatives. Well and good. They also pretend to address socially relevant issues but at the end of the day, they are all about one thing. Validation. And acceptance. In tellytown, it does not matter whether a bride is a BA topper or a BDO or a doctor. In the end, nothing she does is of any consequence because she is always trying to please, trying to undermine her self and nothing she does is of any consequence if she does not have a man by her side.
***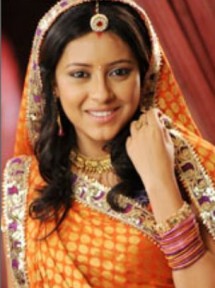 So Anandi in Balika Vadhu may be a Sarpanch but she is constantly taunted and belittled by one Gauri, her rival in love who is obsessed by the man she has stolen from the former. Why in this day and age cannot Anandi find a man suitable for her, is anyone's guess. Afsar Bitiya has shades of Kavita Chowdhary's seminal Udaan but has degenerated into predictable family politics and the fight over the affections of  one Pintoo ji, the opinionated Pratigya (Star Plus) is now a domesticated bahu in a household that once dragged her routinely over the coals, Sandhya in Diya Aur Baati is routinely persecuted by her jealous, abusive and disrespectful mother-in-law but stays silent because her "sanskars" have taught her to build relationships rather than destroy them. In a country where marital discords cause mental and physical abuse  or death even and women in bad marriages are told to adjust rather than seek freedom, these are damaging messages.
***
I do understand why these serials click though. They mirror uncannily the every day reality of middle class house holds where politics of gender, marital status, power and authority is an everyday affair. From my hospital bed in my twin sharing room, I heard a mother and daughter across the curtain. Speaking a UP dialect and discussing issues I hear projected everyday on TV. They were talking about how the old lady should now worry only about her own health and stop worrying about her grand children. How at the end of the day, everyone, especially women are alone when it comes to looking out for themselves because they are always expected to put everyone first and themselves last. A bizarre blurring of lines between real and simulated life took place when the duo switched on TV and saw the promo of a new serial called Kairi, about an authoritative mother in  law being put in her place by a witty new daughter- in- law and laughed as if in understanding. The two women, who wanted constant updates from servants and relatives about what the children and grandchildren were eating, wearing and doing in their absence would have fought many battles within the four walls of their world. They knew a bit about how much it takes for a woman to be accepted by her in laws, how much work it is to keep a smiling or calm face together even when storms are raging inside and watching these serials is naturally cathartic.
***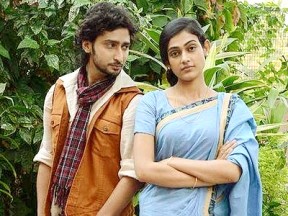 When they came across Na Bole Tum, Na Maine Kuch Kaha on Colours, a story of unlikely love between a widow and a journalist, they switched channels. This was not familiar territory for them. I like Na Bole Tum though, especially for the clever casting. Kunal Karan Kapoor, the lead actor speaks Hindi beautifully like a boy born and brought up in Kanpur or in this case Indore, has great screen presence, a voluble pair of eyes and a well-worked out vocabulary of mannerisms that give his character an edge. The camera loves him and when the wind tousles his hair and he settles his adoring gaze on Mrs Vyas or challenges the randy boss for making advances at her, you want to root for the boy and wish good things for him.
***
Like I said, I did nothing else for the last one week. Maybe I need another week at the hospital. This time to switch off my soap operatic mind and switch on real life.