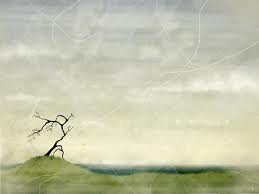 It was a rainy day. I was waiting for my first lecture to begin in the classes I had joined for my entrance exam. In the nervousness of the first day, I realized I had reached too early and was the first one to arrive. The second person to arrive changed my life forever. He was the guy that I fell in love at first sight with. Oblivious to my love, he was someone without a care in the world, unaware that in the flicker of a moment, he had become my world.
Now they talk about the law of attraction, saying what you really want, you get. My craze for him also created situations where we started running into and then dating each other. But it didn't last for long, as is the case with every one-sided love story. He moved on, without looking back once, and I, kept waiting for him to turn back and look.
Again the universe played its part. My longing did make him look back. Once, because he was at a juncture in life, where he needed someone to love him selflessly, without any expectations, without expecting love from him, as he was too full of self-love. In love as I was, I gave it all to him.
He came back in my life after never looking back for four years. The nights I cried, the days I sighed, the search for his face in every face I see, all the longing came to fruition. His sight again made me as weak in my knees as it did years back.
The sweet pain came back to me. I realized, I had not changed…but it hurt me to realize that even he had not changed. He still didn't love me and I still could let him walk over my dead body to see him smile. Was I heading for a heart break once again? The thought was too cruel for me. I knew, this time I wouldn't be able to survive. While all he was looking for… was friendship (sometimes mixed with intimacy), all I could offer him was love.
Everyone who loved me warned me of him. But I could never see the enemy or the devil in him…my eyes were only meant to cry for him, tears of pain and love. So how was this going to end? I figured I was too weak to end it. He was too selfish to end it. So we decided, destiny and the universe have brought us together…and they will decide how it will end.
Today, it has been three years and we are still dating. Time changes a lot of things. His indifference and self-love have killed my love  with slow poison. My selfless love for him has made me more than just a friend to him, though he has still not reached that elusive state called love. And today, it doesn't seem to matter. The love that hurts has faded away. Today, my heart just beats to pump blood in my body. His touch doesn't give me goose bumps. I would still do anything to keep him happy, but that no longer gives meaning to my life.
I have reached that point in life, where walking with him has become a habit, not a need. When did I make this journey from an ardent lover to a friend, I don't know. I don't know if he will ever travel the distance from being a friend to a lover. I don't know if I even want that anymore.
What I know is that I miss being in love. I miss the butterflies in my stomach every time I saw him. I miss thinking about him and going to sleep, and waking up to his thought first thing in the morning. I miss travelling miles in the late hour of the night, just to kiss him good night. I miss bringing him gifts that he always wanted but never bought. Most of all, I miss the hopeless me and losing the best feeling in the world…love.
It is gone.  Am no more a lover….
Alefia Delhiwala works as a copy writer in a digital marketing agency. She loves writing short quotes and can best express herself through poetry. She has a blog www.poemsfromdheart.blogspot.in, is a a foodie at heart and a traveller by soul. A hopeless romantic is a tag people associate her with.