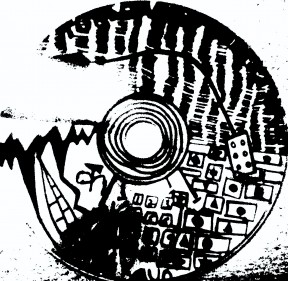 Note: This is a press release.
Turntable Productions is an initiative by young students Shoury Gupta, Prateek Handa and Medha Bankhwal to bring commercial worth to theatre as a performing art and incorporate it as a form of entertainment, interaction, a professional career option and learning in the schedules of Delhi residents . Turntable Productions brings together students approaching expertise in finance, public relations, marketing and promotions, graphic and sets, props and costumes design, content writing, acting, directing, photography, videography and event management from some of the most reputed schools and colleges across the national capital.
About the founders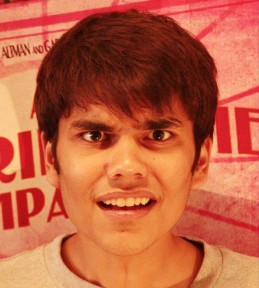 Shoury Gupta has been an essential part of four major stage productions over the past two years, namely The Inheritence of Jhunjhunwaala, The Experiment, Stop Look Bang and Three Blind Mice, which have received accolades and prominence at The ACT Festival (at Kamani Auditorium), Old World Theatre Festival(at the Amphitheatre, India Habitat Centre), The Little Theatre Group (LTG) Auditorium, National School of Drama and various other festivals and competitions. He directed a 10 minute play for the Short+Sweet Theatre festival(World's largest 10 minute theatre competition), Delhi held at Azad Bhavan, Indian Council for Cultural Relations organized by The Australian High Commission. He was the festival organizer for Histrionica 2012.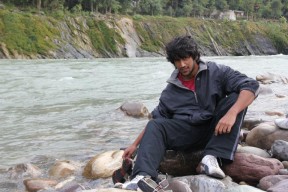 Prateek Handa was a critically acclaimed actor in three college theatre productions, namely Samar, Three Blind Mice and The Inheritence of Jhunjhunwaala. Samar, as a play travelled across the country to the likes of BITS Pilani and IIM, Ahmedabad. He held the position of Executive Officer, Histrionica 2012.
Medha Bankhwal was an actor in the self-scripted, self –directed play The Experiment. She was the writer and director of an original script titled Studio Ruins. She acted in The Eggs for Breakfast, The Character of a Happy Life which was a high budget commercial play performed at Alliance Française and LTG Auditorium. She was an actor in two  10- minute plays called Number 22 and The month of July as a part of the Short+Sweet Theatre festival performed at Epicentre, Gurgaon, Stein Auditorium, India Habitat Centre and Azad Bhavan, Indian Council for Cultural Relations. She held the post of General Secretary, for Histrionica 2012.
The three have now come together as the organizers for the first production of Turntable Productions, scheduled for the latter half of the July, 2012. We hope you would be around to enjoy a slice of this celebration.
The team:
Medha Bankhwal
Shoury Gupta
Prateek Handa
Arnav Sahni
Shashwat Mittal
SYNOPSIS OF THE FIRST PLAY
An amalgamation of multiple short plays from Craig Taylor's A Million Plays on Britain, adapted to a Delhi setting, incorporating its societal norms, culture, flavour, classes; seamlessly merged and intertwined with a common central theme, the play will give the actors the opportunity to explore various and different characters within one play. It is to be staged on the 21st and 22nd of July, 2012 at Alliance Francaise, New Delhi. It's an open invitation to anyone who is interested to be a part of it.
Directors: Gandharv Dewan
Dhwani Vij
Assisted by: Akriti Saronwala, Pranidhi Das
AUDITION
Saturday, March 31, 2012
Note that the practice will start post University Exams, i.e, in the month of June.
Please note that auditions will be held to constituent a team of
1. Actors based on the characters described in the script
2. Backstage crew
3. Sets/Costumes in charges
We can surely incorporate any unseasoned, unexplored, deviant talent.
To register send us a text to +91-9999644812 (Prateek) and you shall get a confirmation.
DATES OF THE FIRST PERFORMANCE
21st and 22nd July 2012 at Alliance Francaise, Lodhi Road, New Delhi
Facebook page
Auditions event page