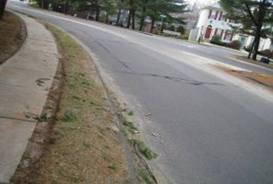 This is something many of you will identify with– the day you actually took a car out on your first drive. I must add, though, that the motor training experiments do not exactly qualify as "first drives" for obvious reasons.
The genesis of this piece can be traced back to about quarter of a century ago, when Sunil was a wide eyed kid, seldom unimpressed by a set of wheels, but paradoxically intimidated by the apparently complex and intricate functions associated with driving. Little did I realize, that, many moons later, I would be thrust into this very vortex of driving.
Flash forward, then to the year 1999, when our planet was a slightly different place. The buzz word in our neck of the woods, and in fact, all over the world was "Y2K" as many of our ilk from the software industry used this as a stimulus to gain a firm footing in the I.T sector.
Around this period, I was asked, along with a group of 20 engineers, to travel to New Jersey for a project. We were advised, in no uncertain terms, that we would be provided cars in the form of a car pool and that, it would be in our best interests if we managed to get hold of an international driving license, before we embarked on our journey to the U.S of A.
And that is precisely what I did. I took some driving lessons from a local driving school. The crash course ( not the most suitable of terms in the given context) involved a run down Maruti 800 (remember this was the last millennium) creaking at the joints. The driving instructor, or so he claimed, was even worse-his incessant paan chewing and spitting messing up my by now frazzled nerves, as I tried my best to come to terms with the nuances of this modern art. To cut a long story short, I did manage to get the license within a month.
After a few weeks, we were all set to travel to Uncle Sam's abode. A long winded flight made an absolute hash of my time clock as I struggled to cope with the jet lag, before finally descending at Newark Airport in New Jersey.
Now to the real part. Barely had a week passed when I was told that, since I was one of the privileged (?) ones who had an international license, a car would be assigned to me in due course. The least I expected was a training session on my assigned car and some valuable insight into U.S driving laws, rules et al.
I couldn't have been further from the truth. One Friday afternoon, Ms Jean Jackson, the HRD manager walked up to my cubicle.
Now, Jean was a slightly corpulent lady, possibly in her mid forties-her calm demeanour not betraying the slightest sense of emotion as she exclaimed in her pronounced American accent "Hey Sunny-here are the keys to your car. It's all yours."
To say that I was shocked would pretty much qualify for the understatement of the decade. All I could muster was a typical American repartee "Appreciate it, but could you show me the car and …errr….how to use it?"
I may be wrong, but I swear I saw her snigger. Anyway she took me to the car, which was a black Toyota Camry. Gee… 200 horses of raw, unbridled power just waiting to be unleashed on American tarmac ! It's another matter altogether that none of these terms made any sense to me. All I knew was that there was this car and it had to be taken from Point A to Point B. I listened attentively to Jean's pearls of wisdom as she expounded the virtues of the car and the various functions and brochures.
Finally the hour of reckoning arrived. "Cometh the hour, cometh the man" -or so I hoped. My partners in crime were  one K.G.Venkatesh, my room mate, an excitable , middle aged character. And Shankar Parkar –my soul mate during my U.S trip,  a certain Deepak Mahajan, the most unruffled guy this side of the Suez canal.
The trio tried their best to motivate me with gems like "Marenge toh saath mein marenge" (If we die, we die together!).  Anyway we formulated a strategy which would involve optimum use of resources and minimal risk to reach our destination. Venkatesh took the co driver's seat and would be responsible for checking all blind spots including the one on my left (remember this was a left hand drive).
Decisions to turn left or right were to be taken well in advance, followed by an immediate flip of the indicator switch to provide an advance warning to all fellow motorists. Shankar and Deepak were assigned the task of looking out for all the vehicles bringing up the rear before I took a turn. My scope was restricted to concentrating on the road ahead and, of course, bloody well remembering where the brakes were. The fact that the Camry was an automatic reduced the interlock of gear shifting from my programmed logic.
Once the tactics were discussed and frozen, Captain Sunil took over the wheels. Route 22, the U.S freeway beckoned as I switched on the ignition. The tension in the air was palpable, as I felt the effortless torque of the super refined Camry engine gushing through my veins.
As I negotiated the curves from the parking lot to the freeway without much ado, aided no doubt by the absence of any cars (one of our strategies-leave after 6: pm when most office goers would have left), I could hear Venkatesh muttering a few prayers under his breath. The first hiccup came at the entry to the freeway, when I misjudged the kerb and took the car over it, ever so slightly. However, I realized that it was a minor error and tried to focus on the job ahead.
Route 22 was a four lane one and I felt slightly relaxed as I did not have much to do on account of the fact that there were no lane changes. As we neared the exit to the hotel, the crew followed the plan to a tee. Consequently, we reached the hotel without getting a single honk from any motorist –no mean achievement for a spring chicken.
And Chicken Vindaloo it was – the piece de resistance at our party over the weekend to celebrate our triumph. Am still wondering, if it was singularly my achievement or the absence of mismanaged chaos on American roads, that made me survive my first day behind the wheel.
An instrumentation engineer by day and a wannabe writer by night may not sound half as glamorous as Bruce Wayne and the Dark Knight, but that's how Sunil Nair prefers to describe himself. This Leo finds it seriously difficult to be serious (at least whilst penning his thoughts) and loves indulging in his own brand of dry humour. A perfect weekend would be best spent with wife Seema (his only sounding board), endless music and the ubiquitous pizza.