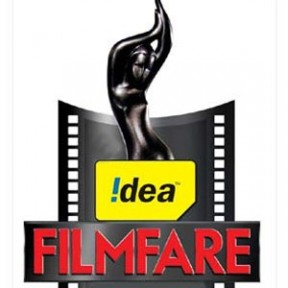 Though it was a night of glitz, glamor, and chutzpah crowded by the who's who of  filmdom,  the underdogs clambered up the throne of entertainment at the recently concluded Filmfare Awards. And the biggies humbly accepted their defeat and made way for the path-breakers. Vidya Balan, who played a sex-bomb in a no-holds-barred performance in the Dirty Picture (with zero inhibitions about showing off a well-rounded figure or a dark skin tone) walked away with the Best Actress award. Ranbir who played a gawky Janardhan (a budding singer) and an iconic Jordon (a successful musician) with equal amounts of passion in the movie Rockstar was judged the best actor. No surprises there.
The winners
Zoya Akhtar's Zindagi Na Milegi Dobara won the maximum plaudits (including the best film in both the popular and critics category) while Imitiaz Ali's Rockstar came a steady second (both may have been awarded for not being the regular popcorn movies with commercial pastiches). The hosts of the show included Filmfare's blue-eyed boy, Shahrukh Khan and the rookie, Ranbir Kapoor who in their cool, flippant manner did quibble, jest, and parry and on one occasion even announced the "Khan" versus "Kapoor" skirmish. The contest was won by neither but a certain Ms Balan who was time and again described as the biggest star of 2011. What a statement that is on the change whose time has come in Bollywood.
Self-mockery
This time around, Shahrukh chose to turn the spotlight on himself while cracking jokes and targetted Ra-One and its failure and his botched-up attempts at promoting the film. Ranbir was slammed too for his movies and his numerous flings. Both shed off their masculine swagger and adorned the frippery of item girls (Leather Lakshmi and Chiffon Chameli!) and even admitted that their cross-dressing  jests were  cheap, vulgar, and not to the taste of the general public.
This time however, the Filmfare awards will be remembered for recounting some stories of soaring ambitions in asphyxiated small-towns, of people who realized their seemingly impossible dreams of star dusted success. It paid a tribute to  Aruna Irani who essayed several roles of substance but was never validated enough. Aruna remembered her early days of being a wide-eyed adolescent who didn't understand the nuances of acting or dancing (and was not educated either) but who entered the industry with a lot of dreams and a promise to herself to make it big.
Moment of vindication
Usha Uthup who has rocked the music world for the last 42 years with her resonating voice was awarded her first Filmfare award (for best playback singer). She shared the honors with Rekha Bharadwaj for the movie, Saat Khoon Maaf. Parineeti Chopra and Vidyut Jamwal were the unlikely winners of Best Debut awards (the formed crackled in a small role in Ladies vs Ricky Bahl and the latter played a baddie in Force). A Special Jury Certificate was awarded to Partho Gupte who delighted us with his role in Stanley Ka Dabba. AR Rehman won the diamond studded trophy for composing the brilliant musical gems for the movie Rockstar while Irshad Kamil was judged the best lyricist for the same movie.
Fresh breeze
The only award that Ra- One bagged was that for the Best VFX. No mention of hits like Body Guard. This was also the night of the ladies as the Deepika Padukone, Kareena Kapoor, and Priyanka Chopra sizzled  on the stage and then there was a musical tribute composed and performed by artists of Coke Studio for late stalwarts like Dev Anand and Shammi Kapoor. This awards function was not devoid of  juicy sub-text. While Priyanka retorted that her family members stood by her while "others" didn't (possibly hinting at her recent isolation within Bollywood), Shahrukh almost got Carlos Catalan (winner of the Best Cinematography award for ZNMD) to admit his love affair with Zoya Akhtar. Genelia and Ritesh celebrated their love and collected heart-felt wishes from everyone in the industry.
New paths
This was the night that surprised us all by celebrating the undersung for a change and by steering clear of over-the-top mockery of  filmmakers (which had become de rigueur in every Filmfare function). The show honoured  films and the actors who have sent out a message loud and clear that one can be a success by the dint of sheer talent minus commercial trappings. There is hope yet for a braver, fresher  cinema.
Pooja Nair likes to look at the sunnier side of things. Writing is her hobby as well as passion an she has attempted different genres of writing. One of her short stories have been featured in a book titled Inner Voices that was published internationally. Additionally, three of her short stories were published in the Chicken Soup for Indian Woman series. She writes regularly for Indian weeklies and ezines.