With a new name, a new venue and new international partners, India Art Fair (formerly India Art Summit) is only growing bigger and better with each year. For its fourth edition slated from January 26-29, the fair is being held at a new location at NSIC exhibition grounds in New Delhi which has been custom built and designed to host over 91 exhibitors from 20 countries. Earlier this year, Neha Kirpal, founder-director of the fair, divested 49 per cent stake in the fair to two of the co-founders of Art Hong Kong to become part of the largest network of art fairs in India. No surprise then that this edition has the strongest and most diverse contingent of galleries seen at the fair till date. While both Indian and international galleries have grown in numbers, the first-time biggies at the fair are Hauser and Wirth and White Cube from UK and Galleria Continua from Italy.
 Says Mylène Ferrand of Galleria Continua: "At the art fair, we'll show the work of performance artist Nikhil Chopra. These are black and white digital prints, a costume and drawing which refer to his live, 48-hour long performance which took place in Berlin in June 2011. The drawings on the walls and floors are made on paper, they were abstract and also figurative, for example, on the floor was a drawing from a photograph of the artist's grandfather and his lady friend picnicking on a lake in Germany in 1936. In juxtaposition to this is a drawing on the costume of bombed Berlin from a real photograph from 1946." 
 Melbourne based gallery Sarah Scout Presents, on the other hand, is bringing Simone Slee's work to the fair. Slee, who is the Head of the Sculpture and Spatial Practice Department at the VCA, Melbourne's leading art school, is known for her interesting conceptual practice that comprises sculpture, video, photography and performance.  The work that will be exhibited is from her globally shown How Long series which comprises large scale photographs of her holding up a sign reading How long can I hold this up?
 Dubai's Gallery 1×1 is introducing to the Indian audience work by five Iranian artists – Khosrow Hassanzadeh, Pooya Aryanpour, Amirali Ghasemi, Nosratollah Moslemian and Alireza Fani, apart from showing Indian artists like Rameshwar Broota, Ravinder Reddy, Chittrovanu Mazumdar, Biju Joze and Simrin Mehra-Agarwal. According to Vida Hayderi, Iranian curator, who has partnered the gallery in bringing the Iranian artists to India, "In Iran, when people need help, they say 'Ya Ali Madad'. The calligraphy in Hassanzadeh's paintings makes the letters dance and whirl like Sufi dervishes. The screen print is from an old photo of a pahalvan (wrestler) and holding hands on either side are a court intellectual, a Dervish, a General and Mullah. The pahlavan represents many aspects of Iranian culture that we are losing today."
Says Malini Gulrajani, Director, Gallery 1×1: "Iran and India share a unique similarity in culture and past history. It is well known that India is home to the largest population of Parsees in the world who are originally from Iran. The fair would be the perfect platform and starting point for this introduction, hoping it will bring about many collaborations and future artistic projects between these two countries."
The other Iranian artist to watch out for is Alireza Fani, who is showing a series of archival prints in triptychs and polyptychs titled  In search of the concept which depict staged photographs of a woman carrying a single alphabet, embracing it, staring at it, and sometimes even molding herself as one with it. Says Fani: "This 'single alphabet' does not convey a specific message. It, in fact, is only a symbol of the many meanings that have encircled today's woman."
 The mood is equally jubilant among the Indian galleries. Mumbai-based Sakshi Gallery, for instance, is coming to town with a diverse range of artworks including monumental works by Ghanaian sculptor El Anatsui, one of the top ten contemporary artists in the world today, glorious life-size female figures by Ravinder Reddy and a large scale black-matte butterfly sculpture by Sunil Gawde. Says Sakshi gallery spokesperson, "We also have Rekha Rodwittiya who has planned a dynamic presentation where her quintessential protagonists spring forth from her canvas and assume a three-dimensional form. We will have a full figure, set against the backdrop of an alcove and wall paper.  Also included will be the beautiful Sudhir Patwardhan canvas that pays homage to Marathi theatre and Valay Shende's approx 20-feet long new work that portrays the struggle involved in obtaining even the most basic necessities."
 The Sakshi booth showstopper, however, belongs to art fair debutant Siddhartha Dhanvant Sanghvi. The photographic work titled Toy Train (or things we could have seen together but now you will see alone, as I have, too), is a series of 99 snapshots of re-imagined scenes as if viewed from the six buggies of Matheran's toy train, one of India's last heritage railways. There are individual photographs of clusters of school children, tribal women, dogs and horses, families with cats, graveyards and old manor houses.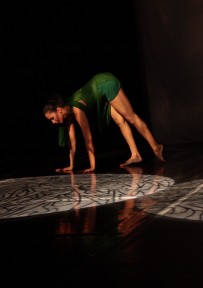 Delhi-based galleries like Latitude 28 and Shrine Empire, who have consistently given a boost to new media art, are keeping the tradition alive this time as well. At Latitude 28's booth, for instance, rising stars like Nityanand Ojha, Siddhartha Kararwal, Rajesh Ram, Nandita Kumar, Dilip Chobisa, Prajjwal Choudhury, Kartik Sood, and Deepjyoti Kalita will hold forte. The one name to watch out amongst these young guns will certainly be that of Siddhartha Kararwal whose work will find place in the sculpture court. Made out of cloth, resin and wax, Hangover Man is Kararwal's first sculpture meant for the open air, and follows a series of sculptures made from knotted tee-shirts and other everyday domestic materials. Kararwal uses everyday objects as tools to create a satirical account of the time and space that he lives in, modern-day Baroda. Hangover Man depicts the historical figure of Sayajirao Gaekwad III, who promoted a university that became a model institution in modern India.
 Shrine Empire, on the other hand, is bringing to town some of the most cutting edge artists of the Indian diaspora including Priyanka Dasgupta, Fariba Alam, Samanta Batra Mehta and Kiran Chandra, all based in New York. What's at the booth? A book in acid-free paper covered with 22 k gold leaf, bankura horses made with the rich red soil of Bengal, ceramic tiles with Islamic calligraphy, a video installation that alters the notion of comfort. That's not all, at the video lounge, Dasgupta shows a single channel video titled 'Dreams of In-convenience-3′ which is a response to Freud's theory, where he claims that dreams occur in order to fulfill repressed wishes or desires.  Says Dasgupta: "In my experience, and as visualized in the installation, there is nothing convenient about these occurrences.  They serve solely, to further un-resolve and compound waking anxiety. The video features a bed, left exposed to the elements, being constantly pummelled by rain, until it finally, completely, falls apart.  Seeing the bed, a symbol of safety and security, being destroyed by rain, a giver of life, creates a jarring juxtaposition of sentiment vs. perception.
 If you think all that's happening at the fair is heavy duty stuff, then head to Blue Frog in Mehrauli this Friday where Khoj is hosting back to back live performances by thirteen top notch artists like Subodh Gupta, Vivan Sundaram, Pushpamala N & Mamta Sagar, Amitesh Grover, Diya Naidu of Attakkalari Centre for Movement Arts, Eryck Abecassis & Sonic Tree Natives, Hemant SK, Inder Salim, Neha Choksi and Rashmi Kaleka among others. Billed as one of the most exciting events in the bustling art fair calendar, this unique event will unfold over six hours, transforming the venue's diverse set of spaces – a state of the art music club, a sprawling terrace, a central courtyard, a museum of film and art and a store for designer wear – into an active laboratory of new ideas, forms and experiences for artists and audiences alike.
 Poonam Goel is a freelance journalist and has covered the arts for over 15 years. She contributes on visual arts for various newspapers, magazines and online media. More about her on Story Wallahs. Write to her @ poonamgoel2410@gmail.com