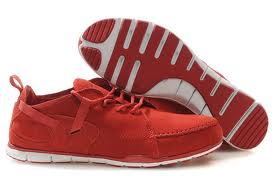 What is one of the most important but most neglected aspects, when it comes to your fitness routine? Yes, it is the right pair of shoes  that very much determines the effectiveness of your exercise routine. In  fact, every activity you do, demands a specific kind of shoe. For example, shoes used for walking are different than shoes used for running, and so on. We will cover the right shoes required for three most common activities – walking, jogging / running, aerobics sessions at gyms.
There are basically four considerations that define your choice of the right shoe:
Foot alignment – Do your feet turn out, point straight ahead or turn in?
Knee alignment – Are your knees bowed, neutral or knock-kneed?
Height of the medial arch under the feet – Are  the arches normal, flat, touching the ground?
Nature of ankle joint – Due to lax or tight ligaments, your foot can either be very flexible, which is not very stable or it can be over rigid, which is very stable, but lacks good shock absorption.
Improper footwear can lead to joint injuries, shin splints, lower back problems, knee problems, plantar fascitis, myocitis, muscle pulls and many related problems, since when you run or brisk-walk, the pressure on the joints is more than thrice your own body weight.
Most of the times, branded shoe manufacturers use demographic considerations while designing the shoes.
However, here are a few things you must know about the right shoes:
Shoes should be lightweight, with soft cushioning inside.
Soles should be flexible, yet you shouldn't be able to bend or twist them .
There should be at least an inch space between your toe and the front end of the shoe.
Make purchases in the evening time, since your feet swell up a little over the day.
The heel of the shoe should have good shock-absorbing material, since it is the first point of contact as your feet touch the ground.
The in-soles should support the natural foot arch.
Check shoes for air flow—do they have porous fabric or air holes to ensure good ventilation inside?
Place the shoe on the floor and push it forward. If it easily slides forward, then it has poor tread design or smooth bottom and can lead to slips and falls.
Running places 'impact force' on the point of contact – the heel, which is more than three to five times body weight, and which can wreak havoc on the ankle, knee, hip and lower back joints. Running requires far more cushioning and stability than walking, but of course running shoes can be used for walking, if the fit is comfortable. Runners land almost flat footed while walkers land on their heels. A walker's foot hits heel first and then rolls gradually from heel-to-toe. So, you will need a flexible sole and more bend in the toe than a runner. You should be able to twist and bend the toe area.
Aerobic dancing involves quick lateral movements, jumping, and leaping for extended periods of time usually lasting for an hour, and hence the shoes must have good medial-lateral (side-to-side) stability, sufficient cushioning and shock absorption to compensate for pressure on the foot, which is many times greater than found in walking.
I guess this is one more area, where you may have to look out for the right match!
Sindhu Ramachandran is an engineer but with a passion for people and learning, found her calling in the domains of human behaviour and connection. What followed is an eight-year research into 'Intentions of Human Behaviour' which has now morphed into a project called "Simplifying Life!" Deeply spiritual in her outlook, she is an avid reader, an amateur documentary-film maker and very interested in mystical sciences, besides dabbling in writing when inspired by the environment around her!