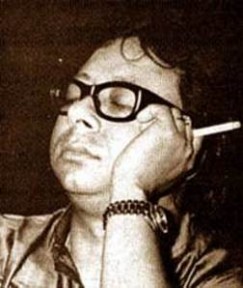 RD Burman is not a tragic story even though his last years were coloured with heart breaks and set backs. Even though his faith in his craft was shaken. Even though, the man who saw the future was relegated to the past by short-lived musical trends. He is not a tragedy because his music is the vital sound of life. It exemplifies the triumph of hope over misery. His music is the soundtrack of joyous living..where rainbows and rivers and sunlight burst into songs, rain falls on tin roofs and on parched souls and life is lived in the fullness of moment. RD has a musical note for every human emotion.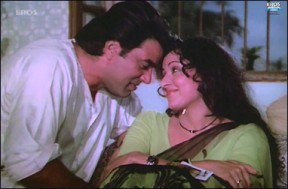 A song for everyone. Even those who do not have a song. It is hard to think of many musicians who can personify everything  with a signature note. A hurtling train (Dhanno Ki Ankhon Mein in Kitaab), a raindrop (Rimjhim Rimjhim in 1942, A Love Story), a cloud (Phir Se Aiyyo in Namkeen), a valley full of rain with a train running through it (Chhoti Si kahani Se in Ijazat), a lamplit, empty evening (Khali Haath Shaam Aayi in Ijazat), a boat travelling through the night (O Majhi Re in Khushboo), desire (Jaane Do Na in Saagar), a drug fuelled haze (Dum Maro Dum in Hare Rama Hare Krishna), a wistful moonlit night (Tere Bina Zindagi Se Koi in Aandhi), a love poem (Ek Hi Khwab in Kinara) and more.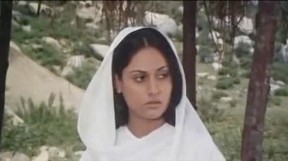 He was the master of background scores. Someone who understood that someone as unlikely as Pandit Samta Prasad would bring alive the fear and desperation in a chase sequence with his tabla. Remember Basanti's heroic flight on her tonga as Gabbar's dacoits chase her? And it was just the use of a lone harmonica that spoke volumes about the wordless love between Radha and Jai in Sholay. An eerie wail created out of a few bottles signalled the arrival of Hindi cinema's most unforgettable villain.  And Sholay's theme music was one of the first instances where a film could be identified with just the opening chords of a guitar.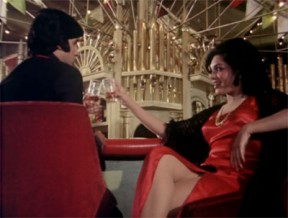 Only an RD would create an an entire song, I Am Falling In Love With A Stranger in Deewar for a scene where only a few seconds of the composition are played to introduce Parveen Babi to Amitabh Bachchan. Only RD would get a singer to gargle to create the signature tune for Amitabh Bachchan's villainous Babu in Satte Pe Satta. He was also the first music director to use overtly western voices like Usha Uthup and Annette in his compositions.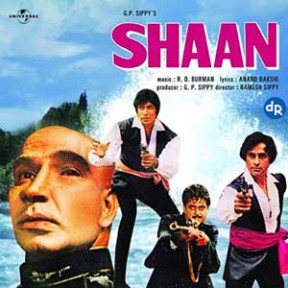 He was also possibly the first one to compose signature Bond style title tracks (Shaan, Shalimar) and the idea of a love theme (Shalimar) and situational music like the frightening chase track in Arjun.  Only he could pull off the childish innocence of Love Story, the gravitas of Amar Prem, the supremely confident pop rhythms of Yaadon Ki Baraat, a mujra (Kisi Ke Vaade Pe), a qawaali (Pal Do Pal Ka) and a semi classical and western fusion number (Meri Nazar Hai Tujhpe) in one film (The Burning Train). He also had an instinctive understanding of lyrics even though he did not get their literal meaning always. He once famously asked Gulzar, "Yeh nasheman kis shaher ka naam hai?" And yet went to tie the loose ends of free form verse in melodies we sing and remember till date.
Everyone knows the extent of his passion for innovation with everyday objects, for incorporating natural sounds in his music. Little is known of the influence he still has upon the work of contemporary music directors. In  PANCHAM UNMIXED – Mujhe Chalte Jaana Hai, an exhaustive film on RD by Brahamanand S Siingh (available as a Shemaroo DVD), Vishal Bhardwaj recalls his college days and how he and his friends would sing Pyar Hamein Kis Mode Pe Le Aaya and how till date he has to physically clench his mind to resist the presence of RD in his music. Shankar Ehsaan and Loy talk about the way RD's notes creep into certain songs unbidden.
And yet, after creating such a vast body of work and a legacy that the world is still just discovering bit by bit (his Bangla songs run in thousands and are collectibles for fans who would go any distance to find an RD song they have never heard before), in the last decade of his life, success abandoned him. Not because his music deteriorated but because the films he gave some of his best music to (Saagar, Yeh Vaada Raha, Basera, Agar Tum Na Hote, Alag Alag and many many more) flopped. His regular banners with the exception of Gulzar, Ramesh Behl, Vidhu Vinod Chopra and Nasir Hussain (till the young guns helming Qayamat Se Qayamat Tak decided to go with Anand Milind) abandoned him. He was reduced to creating music for forgettable B-Grade films and even then he threw up an occasional gem (Roz Roz Ankhon Tale in Jeeva).
Friends and Vidhu Vinod Chopra recall with sadness and bitter anger respectively (in PANCHAM UNMIXED) how tough it was for a man, passionately emotional about his work, to be discarded by an industry that celebrated him in lucrative times. He was heartbroken when people like Subhash Ghai and Dev Anand unceremoniously dropped him from their films.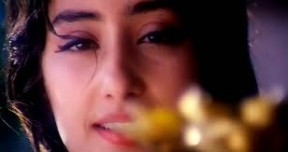 In the end, it was not the lack of success that killed him but the death of opportunity, absence of respect and the loss of self-esteem. Vidhu Vinod Chopra shares (in PANCHAM UNMIXED again) how uncertain RD was while composing for 1942-A Love Story. He was lost in the first music session. Nervous about what was expected of him and whether he was to revive the battered and bruised essential RD or to conjure the one who would have to dance to the tunes of the marketplace. It was after a disastrous start that Chopra told him to channel his roots and then the pristine tune of Kuch Na Kaho was composed.
Chopra knew just how much RD had longed for vindication and he arranged a big party for him on the sets of 1942-A Love Story around the new year with a big orchestra playing all the songs from the film. It was as if some need within had been assuaged because shortly after that, on January 4, 1994, he died.
His real success came after his death when the music of 1942-A Love Story became a landmark musical memory.  June 27 is his birthday and it is like he was never gone. He is alive in the cinematic tributes (Most notably Jhankar Beats), in the books and documentaries his fans are dedicating to him, in the compilations that still outsell new music, in the sites named after him,  passionate YouTube collections and most importantly the memories of his fans.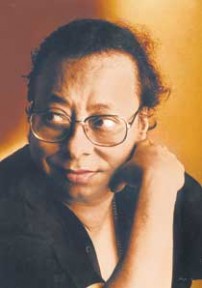 If there is a lesson in his extraordinary life, it is this. It does not matter if the world acknowledges your passion or not. If you live and die unsung. In the end, what matters is your belief that sings through the dark night of neglect and creates what you were meant to. Because in the end, what you leave behind will speak for you. In the end, you will outlive the world's ignorance. Happy Birthday Pancham Da. And thank you for the music.
Reema Moudgil is the author of  Perfect Eight (http://www.flipkart.com/b/books/perfect-eight-reema-moudgil-book-9380032870?affid=unboxedwri )