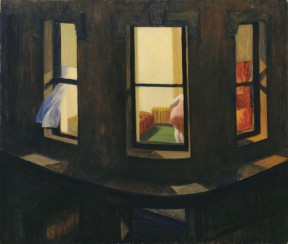 I've got windows in my ceiling
they can't see the sky
Mere shadowed projections
thrown by headlights passing by
The pendulum sways
the old clock's alive
Hush… listen to the breath
of the seconds passing by
The fan keeps a churning
humming to the ghosts
The crickets are composing
an ode to sweet repose
Moonlight dances through my window
stars light up the sky
But the windows in my ceiling
just won't sleep tonight.
Averil Nunes is a student who is currently researching truth, meaning, love, faith and beauty in the laboratory of life. Maybe one day she'll figure it all out and write and illustrate a book about her experiments. She is also a writer, journalist and passionate cake decorator.