In the 1950s, Ralph Ellison wrote a novel called Invisible Man about the existential invisibility  of African Americans and how the 'other half' simply did not see them. Their stories did not matter because no one acknowledged them as real. Among many other unforgettable lines, were these, "I am invisible, simply because people refuse to see me. You often doubt if you really exist. You ache with the need to convince yourself that you do exist in the real world, that you're a part of all the sound and anguish, and you strike out with your fists, you curse and you swear to make them recognize you. And, alas, it's seldom successful. And yet I am what they think I am."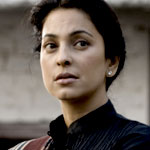 These words could have been spoken by Onir's protagonists in his disturbingly insightful new film.  I AM however makes the invisible visible. And gently and sometimes with a sledgehammer, breaks the walls that divide Us from Them.  In four stories, we see how personal identity is violated by the politics of gender, displacement, sexual abuse or alternate sexuality, Onir shows us characters we rarely see in Hindi cinema. 
 Afia, a single woman craving for motherhood.  Megha, a Kashmiri Pandit revisiting after 20 years, a home no longer hers. Omar, a gay man who is either a victim or a hustler or perhaps both because he needs to survive anyhow. And Abhimanyu, a loner with dormant yet persistent memories of being sexually abused as a child.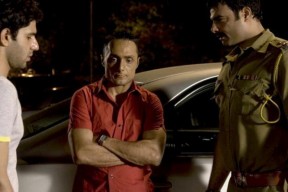 Atleast three stories are framed in lonely cityscapes (Kolkata, Bangalore, Mumbai) where despite conversations over coffee cups in cafes, glittering lights and buzzing traffic, people feel isolated and trapped in their own invisible hell.  And there is a pastiche of languages characters usually do not speak in mainstream Hindi films. Kannada, Bengali, Kashmiri, Marathi and yes, English. 
No, this is not a film you watch to forget what you need to remember. This is a film that asks you to pay attention to stories that unfold in a conspiracy of  silence around us. And to acknowledge that we live in a society where culture is a collective idea and individuals are incidental. So dancing in a pub is sometimes unacceptable but children are abused within families that willingly remain oblivious.Where a woman cheated out of motherhood and a marriage is considered selfish for wanting to have a baby on her own. Where a Kashmiri  Pandit and a  Kashmiri Muslim are invisible to the rest of us because their stories mean nothing to us.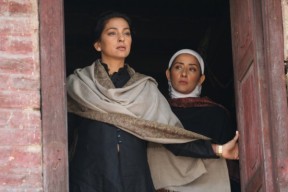 The Srinagar that Juhi Chawla's Megha returns to is a wounded city trapped in whorls of barbed wire and the silence of abandoned Pandit homes. Here Megha strolls through memories, flitting between anger and grief and wistfulness. And Juhi Chawla quietly but firmly inhabits every moment of this journey before the camera.
Her apologetic, stoic Muslim friend Rubina (Koirala still as beautiful, and effective as we remember her in her best films) can't leave because though history favoured her, the present is as estranged from her as it is from Megha.  Even though fraught with unspent intensity, this story has delicate moments as when Megha and Rubina confront each other in a mirror as two sides of the same truth. The short-lived banter in a Kashmiri shop where Megha goes to buy saffron, the lonely Dal Lake, the closed shops, the intrusive army presence all remind us of the simple joys that Kashmiris of any religion cannot take for granted anymore.
The film subtly pits the unacknowledged displacement of 300,000 Kashmiri Pandits against the isolation of Kashmiri muslims and offers no pat answers because there aren't any.
Afia (Nandita Das in a solid performance) goes through lonely commutes in Kolkata's taxis and tubes contemplating her decision to have a child even though she is single. She occasionally misses the intimacy that her failed marriage promised her but reaches a point where having a child is more significant than the hows and whys of her situation. And neither  the external validation of her decision, nor a tenuous connection with the donor (Puran Kohli) matters anymore.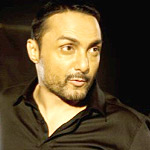 Omar is surprisingly not played by Rahul Bose but Arjun Mathur who is both repelling and tragic.This track plays out a dehumanising episode that Jai ( Rahul Bose stripped down to the last dregs of dignity and making us cringe for him) experiences when he is in his car with a boyfriend in a Mumbai bylane and a policeman (A compellingly hateful Abhimanyu Singh) accosts them.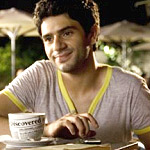 What unfolds makes us wonder, how and where in a country that considered gay relationships unnatural till very recently, did a gay man, even if he happened to be a top notch business executive, find love or consummate it? Do we even wonder what happens to a gay couple if a policeman finds them entwined in some dark, unlit street?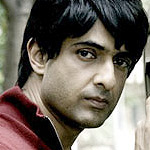 Abhimanyu (Sanjay Suri) plays an emotionally unavailable, success driven film maker who can no longer have an unselfish relationship with anyone.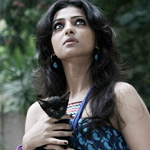 The walls come down however when he learns that his step father (Anurag Kashyap) is dying.  He then shares memories of  persistent child abuse and the tragic loss of innocence with his friend (The beautiful and tough talking Radhika Apte in a fantastic cameo). The episode brings forth how rampant sexual abuse of children in India is and how quietly ignored by families where it is perpetrated. And just how far-reaching its after-shocks are.
 The film ultimately is a plea to see two or many sides of every story, to hear truth and acknowledge it even if it shatters our comfortable world view. The poignantly worded and beautifully tuned music (Rajiv Bhalla, Vivek Philip and Amit Trivedi) is more like an internal dialogue that the protagonists share with themselves than a filler.
I AM does not sound, look or feel formulaic and offers no punchlines because life seldom has any but accomplishes what few films do. It leaves us with the memory of a pain that must be shared to be healed. And reminds us that even though courage sometimes isolates and alienates us from all that is familiar, we must conjure it and say, 'I am' to those who think we are invisible.  
Reema Moudgil is the author of Perfect Eight. (http://www.flipkart.com/perfect-eight-reema-moudgil-book-9380032870) . More on Story Wallahs. Other books by Unboxed Writers in our Store