WordPress database error: [Table 'arcriamc_wrd2.all' doesn't exist]
SHOW FULL COLUMNS FROM `all`
WordPress database error: [Table 'arcriamc_wrd2.all' doesn't exist]
SHOW FULL COLUMNS FROM `all`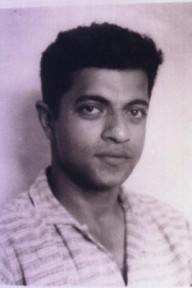 A decade into the new millennium, the two names at the forefront of Indian writing in English for stage continue to be Girish Karnad and Mahesh Dattani. New and old plays written by these veterans are grabbed by well known stage directors and the audience is almost always fortunate enough to find their latest works being performed as soon as they are written. Karnad, the best known and arguably the most talented Indian playwright wrote his first play in English just over six years ago. He wrote his earlier plays in his adopted language Kannada and later translated them into English himself. His monologue A Heap of Broken Images celebrated its 100th show last summer.
What made the accomplishment all the more remarkable is that this century of performances unfolded in three different languages- Hindi, English and Kannada! Dattani, who has dominated the Indian English stage since the 80's has more than a dozen stage and radio plays performed and published and a Sahitya Academy Award to show for his efforts. Apart from all the national and international acclaim that has come his way for the productions based on his plays.
The important distinction between playwriting and other forms of creative writing is that plays are meant to be staged rather than read. While works of fiction – long and short as well as poetry tend to find a home as soon as they have a publisher willing to package and market them in a book, a play is no good until it has been interpreted by a director and enacted by a bunch of capable actors. The director crafts and chisels the script of the play to present it in a way that the audience can savour the theatrical experience in its entirety. Ironically the crisis related to Indian English playwriting lies in this inherent collaboration that writing for the stage requires.
There are many young and contemporary playwrights dotting the horizon. But unlike earlier times when visionary directors lapped up a Tughlaq or a Tara as soon as they were ready, scripts written by these newcomers have no takers. Plays are written and go on to win prizes and commendations but no one comes forward to stage them. In many instances, the frustrated playwright ends up directing his own script and that is often a tricky terrain to negotiate. While the writing happens in isolation, it is not possible to direct a play without good man management capabilities.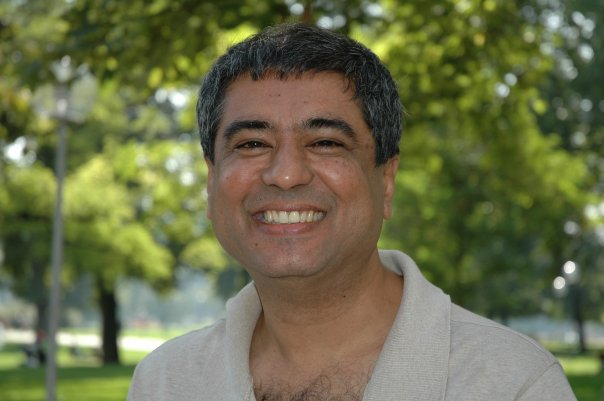 In fact directing for the stage is one of the most difficult things to do as it calls for creative as well as administrative talent. So when playwrights turn to directing their own scripts, something is inevitably lost. The most accomplished of playwrights even when equipped with directorial talent, prefer to stay away from their own works or in rare exceptions such as Karnad with A Heap of Broken Images, prefer to collaborate with another director. Dattani, the complete theatre professional he is, with talent in acting, directing and writing prefers to helm plays written by others. His own scripts are inevitably taken up by well known directors like Alyque Padamsee, Lillette Dubey and Arvind Gaur.
It is not as if the world of theatre does not recognize this challenge. Various institutions and publications have been trying to encourage new writing for theatre and bring it to fruition through annual playwriting contests. The Royal Court Theatre of London has come to the country twice in the last decade to work with Indian theatre groups to encourage new writing. But in most of these instances, the plays as well as their patrons have been forgotten less than a year after they were staged.
These productions do manage to get audience in the few outings they have. But neither the producers nor the directors of these plays show any enthusiasm to keep them going. When a play does more than 25 shows as it happened recently with the young playwright Ajay Krishnan's Butter and Mashed Bananas, it owes to the theatre group promoted by the playwright himself. Krishnan's script crackles with energy but renowned theatre directors have not been enticed by it.
Some of the challenge lies in the writing itself. Karnad as well as Dattani displayed their genius in their early works. Both of them were in their 20s when they wrote some of their most powerful plays. It is difficult to believe Karnad was only 28 when he conceptualised the seminal Tughlaq, considering the layered script and its exquisite weaving in of theatrical elements. It is a tribute to the master that some of his later plays, by no means minor works, suffer in comparison to the dazzling brilliance of an earlier Yayati or The Fire and the Rain.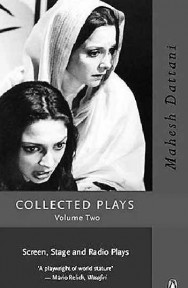 Dattani got the pulse of the Indian middle class pat and the plays he wrote mirrored the reality of their milieu. He was also not shy of talking about issues related to gender and sexuality that this particular segment of society would rather sweep under the carpet even today. Interestingly the best crafted among his plays, Bravely fought the Queen, was written when he was in his early 30s. These gems adhered to the dictum of telling a universal tale by localising the context in which they were set. They appealed to the emotions as well as the intellect.
Perhaps the success of these two masters has also in some ways contributed to the raw deal new playwrights have been receiving from the theatre establishment. Their larger than life presence ensures critics and audience alike are swept away by the allure of their scripts to pay much attention to other aspects of the production whenever a play of theirs is staged. Directing for the stage is a thankless enough endeavour and not to get any credit for all the hard work that goes in may be contributing towards directors not wanting to live under the shadows of another Karnad or Dattani.
Many of the new age theatre directors prefer to use the services of a playwright to jointly evolve a new production rather than direct a script that the playwright has conceptualized on his own. This is one way of ensuring the creative inputs of the director are not ignored. But these evolved productions after going through a tug of war between the writer and the director resemble an unappetising, half cooked meal.
There's also a lacuna of directorial talent for stage both in terms of talent as well as stature and the twist of irony ensures the capable directors want to work with the best that's available in terms of writing. Considering Karnad and Dattani continue to be prolific, it's tough for any new talent to compete with them for the attention of an established director.
The only way to get out of the impasse is for the young playwrights to invest their creative energies in scripts that have the fire and depth to attract the attention of reputed directors. They also need to own up their Indian legacy and that means discarding Brecht and Beckett as their role models. Some of the recent plays by the newcomers testify to an influence that can lead to charges of plagiarising foreign scripts. As a process it is not different from the dishonest practice of Bollywood script writers watching the latest Hollywood DVD and "adapting" it to suit their purpose.
Karnad as well as Dattani opted to tell stories rooted in the Indian milieu, and therefore the cultural connotations held a pan Indian appeal. Among the ever increasing tribe of emerging playwrights Abhishek Majumdar and Neel Chowdhury display the propensity to write plays that are essentially Indian in their ethos. Swar Thounaojam, the powerful voice from the North East weaves in interesting perspectives from her neglected and forgotten land.
The talent may be scattered for now but the theatre establishment owes it to these young playwrights to encourage them by taking up their scripts for production. Directors have to come forward to launch their works rather than lamenting the paucity of new scripts. Indian writing in English is in the midst of a publishing boom. Now it is up to the Indian English theatre to ensure a production boom for young upcoming playwrights.
 Vijay Nair writes and directs plays. His first collection of plays The Gloomy Rabbit & Other Plays was published by Drone Quill Publishers in 2003. He is also the author of the novel Master of Life Skills ( Harper Collins India, 2006) and the Management/Humour non fiction book The Boss is Not Your Friend ( Hachette India, 2011). His plays have fetched him residencies at the University of Kent, Canterbury ( Charles Wallace Award,2005) and the University of Iowa (International Writers Program, 2007).