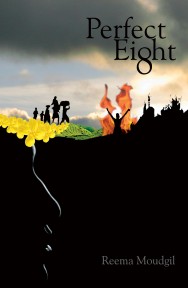 "I don't think, you read. Ask people who know about books to tell you which ones should be reviewed," thus spake the boss. For the fourth time possibly. "We do read, sir," I finally said. Carefully, removing the 'I' from the debate.  'I' was not a word you used EVER during the weekly meeting. "I don't get the feeling," he said. And possibly also added, "I don't want to argue about it. Do what you are told." But I only heard what he had not said. That when a boss uses a 'feeling' to win an argument, you know your days are numbered in the organization. I even took two books with my name on them to show him that maybe his 'feeling' about my illiteracy was not accurate but it did not help. So I quit but not before figuring that being an author does not really add to your desirability in the job market.
Recently, I was offered a "middle-level" job in an NGO and media centre for a salary that no rookie reporter will work for. Even my 12-year old was shocked and said, "And they offered you WHAT? But you have written a BOOK!"
He would have felt even more sorry for me had he heard an interviewer asking me, "So how is your book doing?" Six months have passed you see, since my book Perfect Eight was released and am asked this question frequently. Usually by those who haven't read my book. The subtext of the question really is, "If the book had made waves, we would have known!"
I usually try not to mumble under my breath,"Have you followed its journey across the net? Newspapers? Have you read my blog or the comments left by readers on the book's Facebook wall? Do you know it won me an award? That a film maker blogged about it and wants it to become a film? That actor Soni Razdan said at its Mumbai launch,"I would have gone anywhere to read it. It reminds me of the ache in Dr Zhivago over the love that got away?" That today, strangers who have read the book and connected with it are life-long friends?"
I guess stuff like this does not really matter because it is not visible in neon signs and so I bite back the words, smile sheepishly and say,"Nothing earth-shattering but fine." Most of the time, the person asking this question leaves it at that.
But the interviewer persisted,"But I can't see it in bookstores! And you are blogging? Surely only for yourself?"
Subtext again. "But noone is reading, right? The book or the blog?"
"Its available on Flipkart," I added, trying not to chew my nails.
"Am the kind who still goes to a book store to buy books!," he trailed off, leaving me with the residue of all the things I could have said but did not.
My son feels he can fix the situation.  He suggested, "Write a book on weightloss! Then your  book and your face will be the first thing anyone sees in a shop!"
But then he looked at me and added, "But for that you will have to lose some weight, right?"
Right. Time for me and my prose to lose weight. Today, even hope floats only if its size zero.
Reema Moudgil is the author of Perfect Eight. (http://www.flipkart.com/perfect-eight-reema-moudgil-book-9380032870) . More on Story Wallahs.  Also check other books by Unboxed Writers in our Store.